Hello and welcome to ClickCease!
In this article we'll show you exactly what needs to be done to have ClickCease up and running.
First, let's set up automatic IP blocking to your domain. Please follow the onboarding instructions which will appear as soon as you login to your dashboard for the first time.
In order for the automatic IP blocking script to begin running, you must grant ClickCease access to the Google Ads account related to the protected domain.
If you choose the option to grant us access manually, the system will automatically send you an access request to your Google Ads account from our ClickCease MCC account.
You will then need to approve the request. Check the "Approve Google Ads ID" sub-tab for specific instructions on how to approve the request if you are unsure.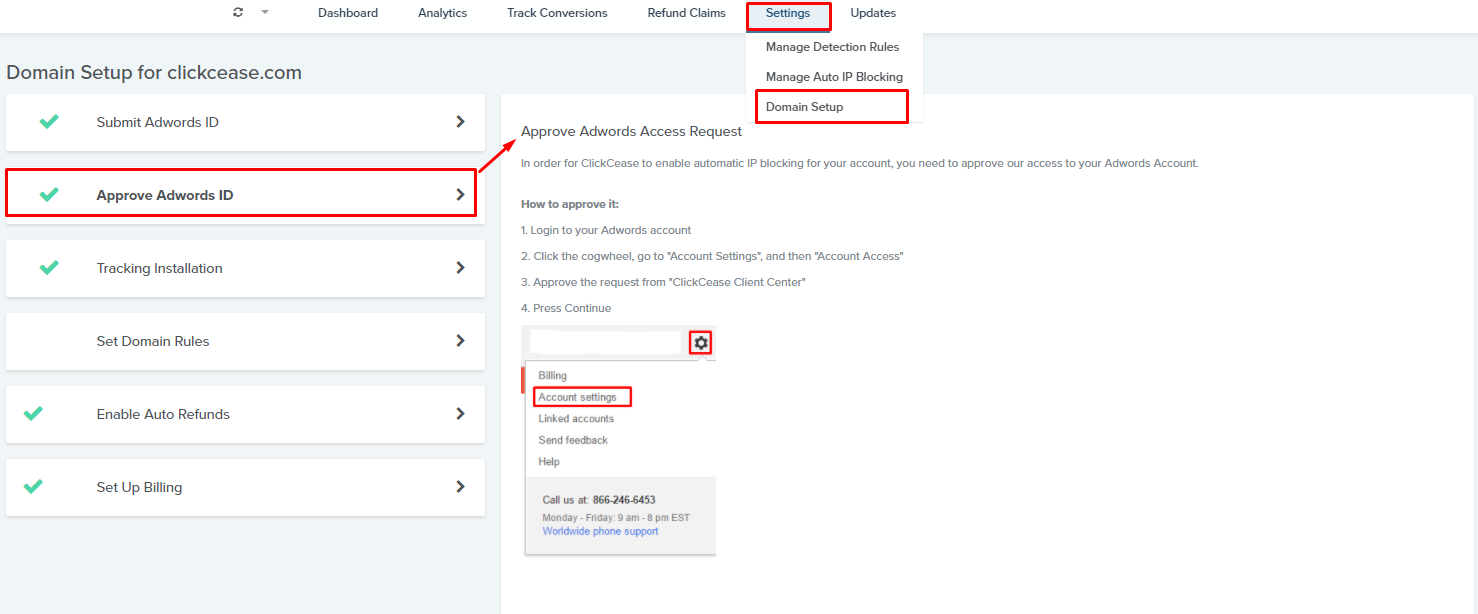 Once accepted, the account will have its automatic IP blocking feature turned on immediately.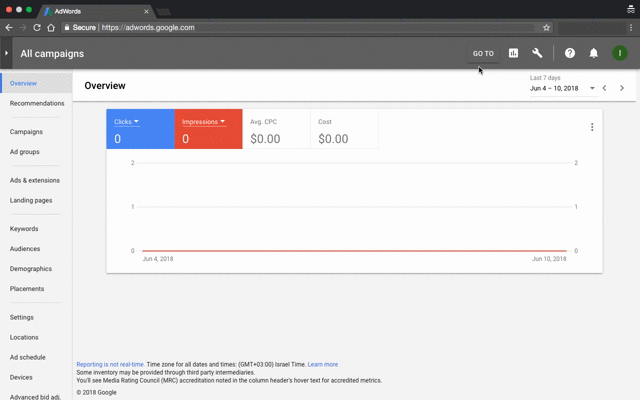 If you choose the second option, simply connect your Google ads account via Google's authentication's process and we will be linked instantly.
Now, you'll need to set up our monitoring systems. In order to monitor your ads against click fraud, we use two different methods - The Tracking Template and the Tracking Code. By employing both methods we are able to gather the necessary information in order to decide whether a certain click is fraudulent or innocent.
Click here for full instructions
If you have any questions about this process, feel free to reach out to our 24/7 chat support.