In order to monitor your ads against click fraud, we use two different methods - The Tracking Template and the Tracking Code. By employing both methods we are able to gather the necessary information in order to decide whether a certain click is fraudulent or innocent.
Both can be found in your dashboard under Domain Settings Domain Tracking Setup: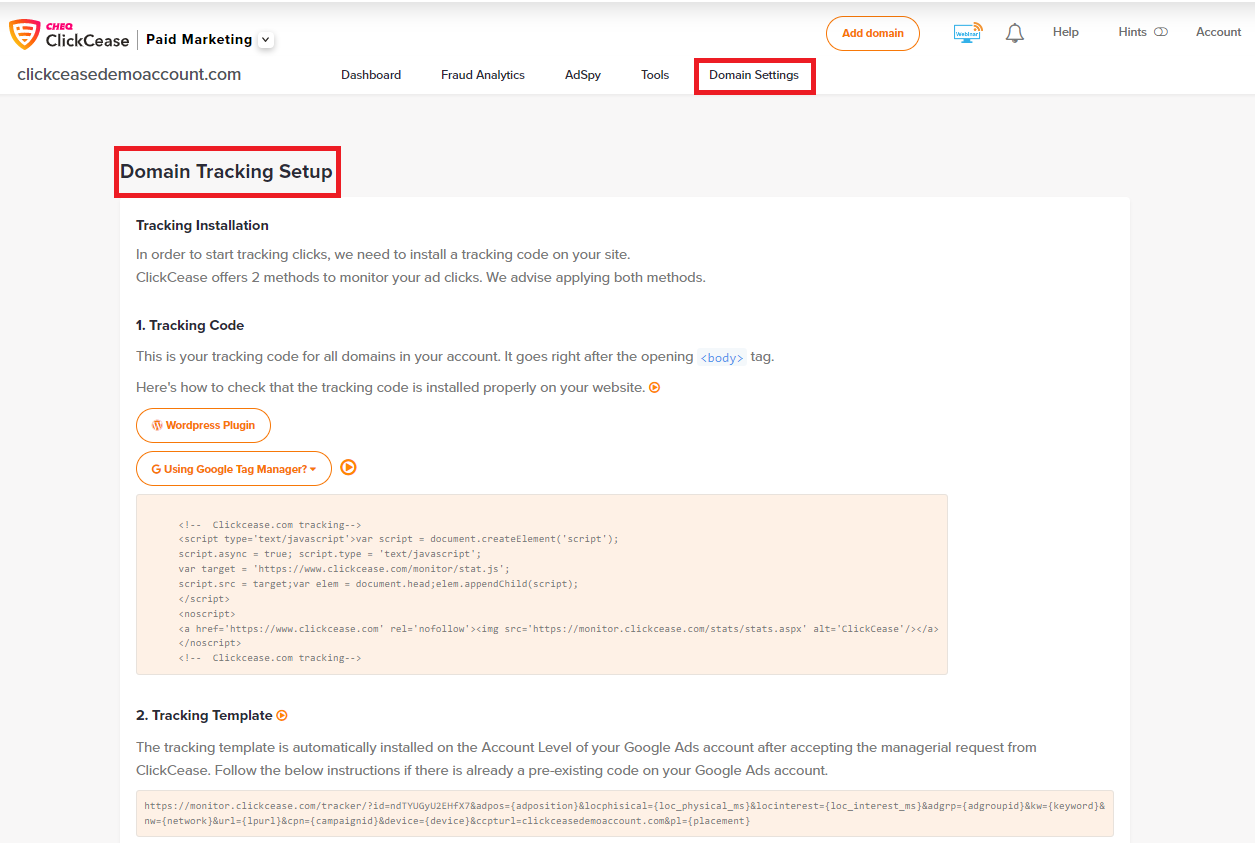 1. The HTML Tracking Code needs to be installed on all landing pages and is used for Google, Facebook and Microsoft Ads. Simply copy the HTML snippet and install it in the body tag of your landing pages.
For more information regarding the HTML tracking code see here.
2. Tracking Template: Google Ads tracking template needs to be implemented into your Google Ads account.
a. Sign in to your Google Ads account
b. Click the All Campaigns tab
c. Click the Account Settings tab and then Tracking
d. Copy and paste the tracking template from your ClickCease dashboard to the
highlighted location in the screenshot above
e. Make sure auto-tagging is set to YES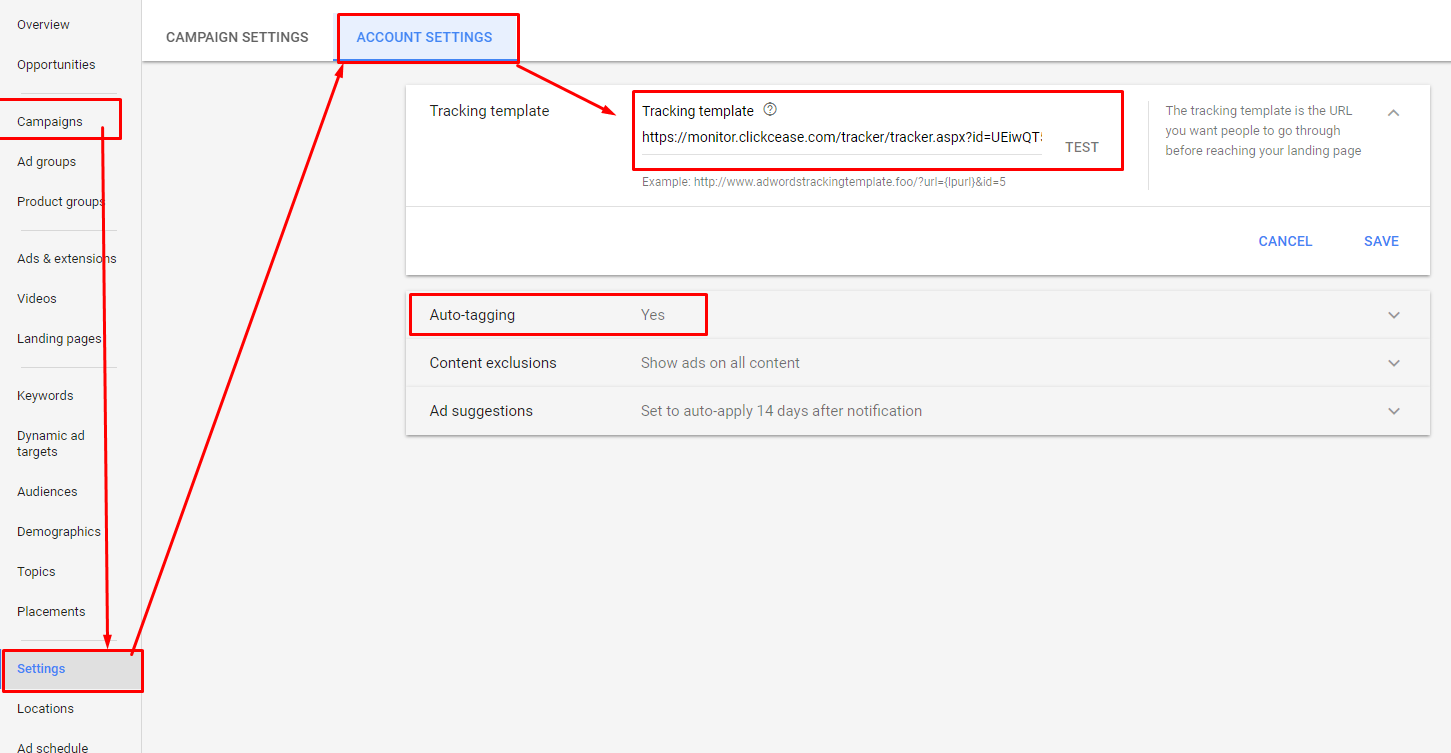 For more information regarding the tracking template see here.
If you have any questions about this process, feel free to reach out to our 24/7 chat support.