ClickCease seamlessly integrates to your Shopify based website. With just a few clicks you can install our tracking code to your website.
First get your ClickCease Tracking Code. This can be done by logging in to your ClickCease account, and copy the Tracking Code from the Domain Settings area.
Go to Domain Settings Domain Tracking Setup, and under the Tracking Code section, copy the code to your clipboard.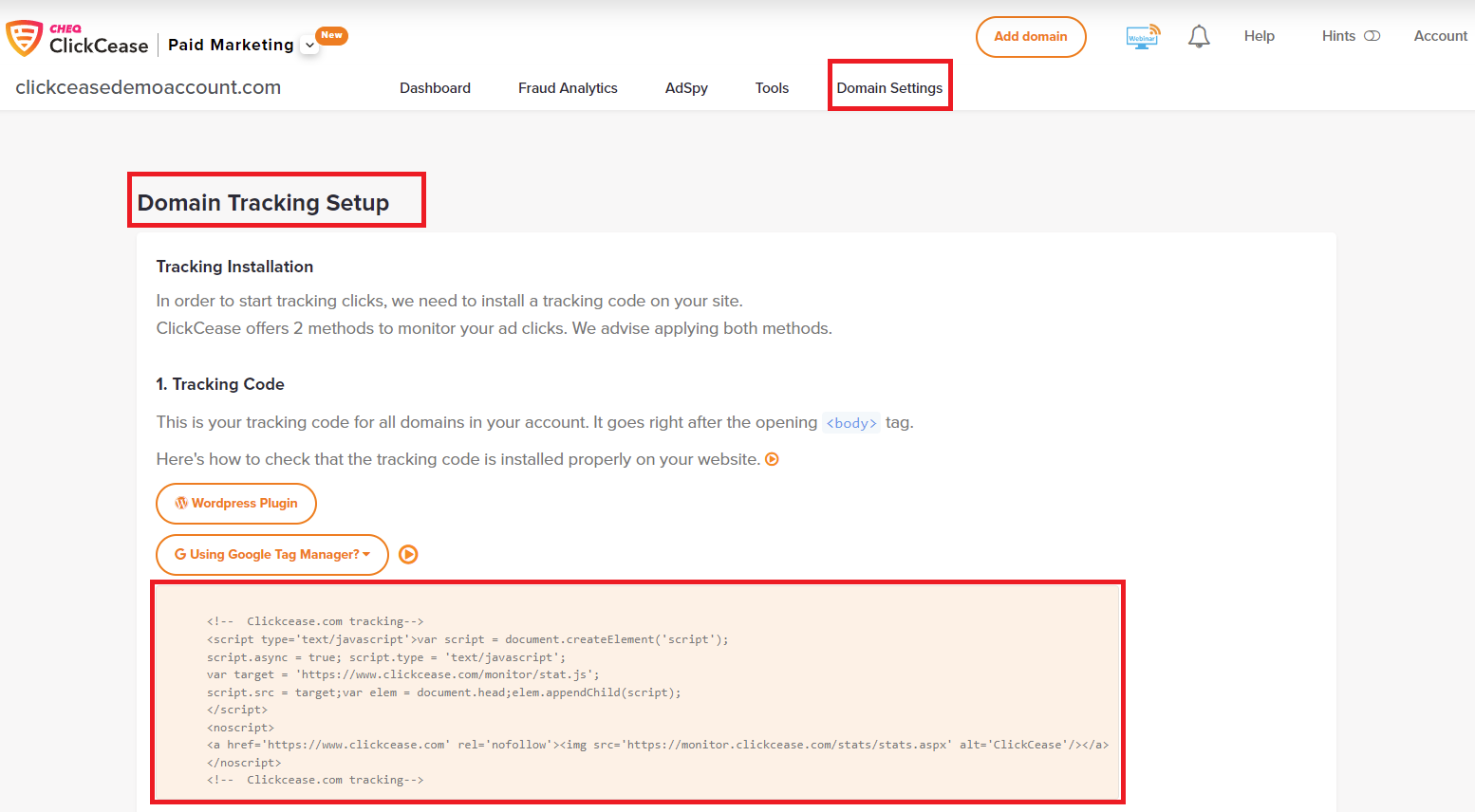 Now that you've got the Tracking Code copied, please follow the next steps:
Log into the Administrator Dashboard for your Shopify site.

Click on "Themes" on the left side pane.

Click on the "Actions" button scroll down to "Edit Code".

On the left pane, under the Layouts folder, locate and click on "theme.liquid" file. (Note: This may be called something different depending on your theme).

This will open up the theme.test template page.

Scroll down till you find the <body> tag, and paste the ClickCease Tracking Code just beneath it.
(Note:The <body>tag might show up differently. For example: <body =id testtext%2>, but in general, this is where the body section begins).
7. Don't forget to save your changes!
You are now set and good to go!
If you have any questions about this process, feel free to reach out to our 24/7 chat support.