ClickCease seamlessly integrates to your Wix based website. With just a few clicks you can install the HTML tracking code to your website.
Go to Domain Settings Domain Tracking Setup, and under the Tracking Code section, copy the code to your clipboard.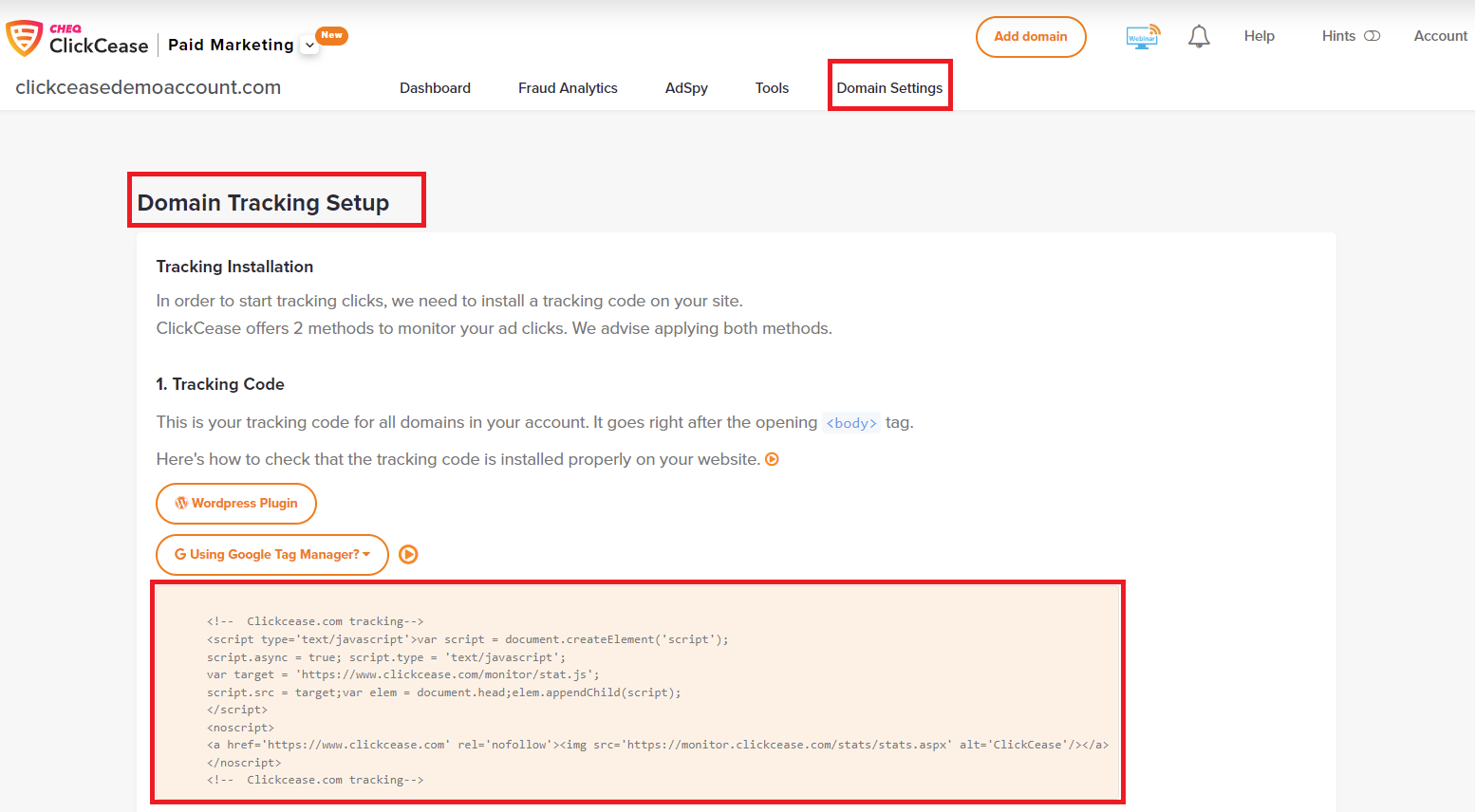 Installing the ClickCease Tracking Code on Wix:
Login to your Wix Website Editor page and click Settings My Dashboard.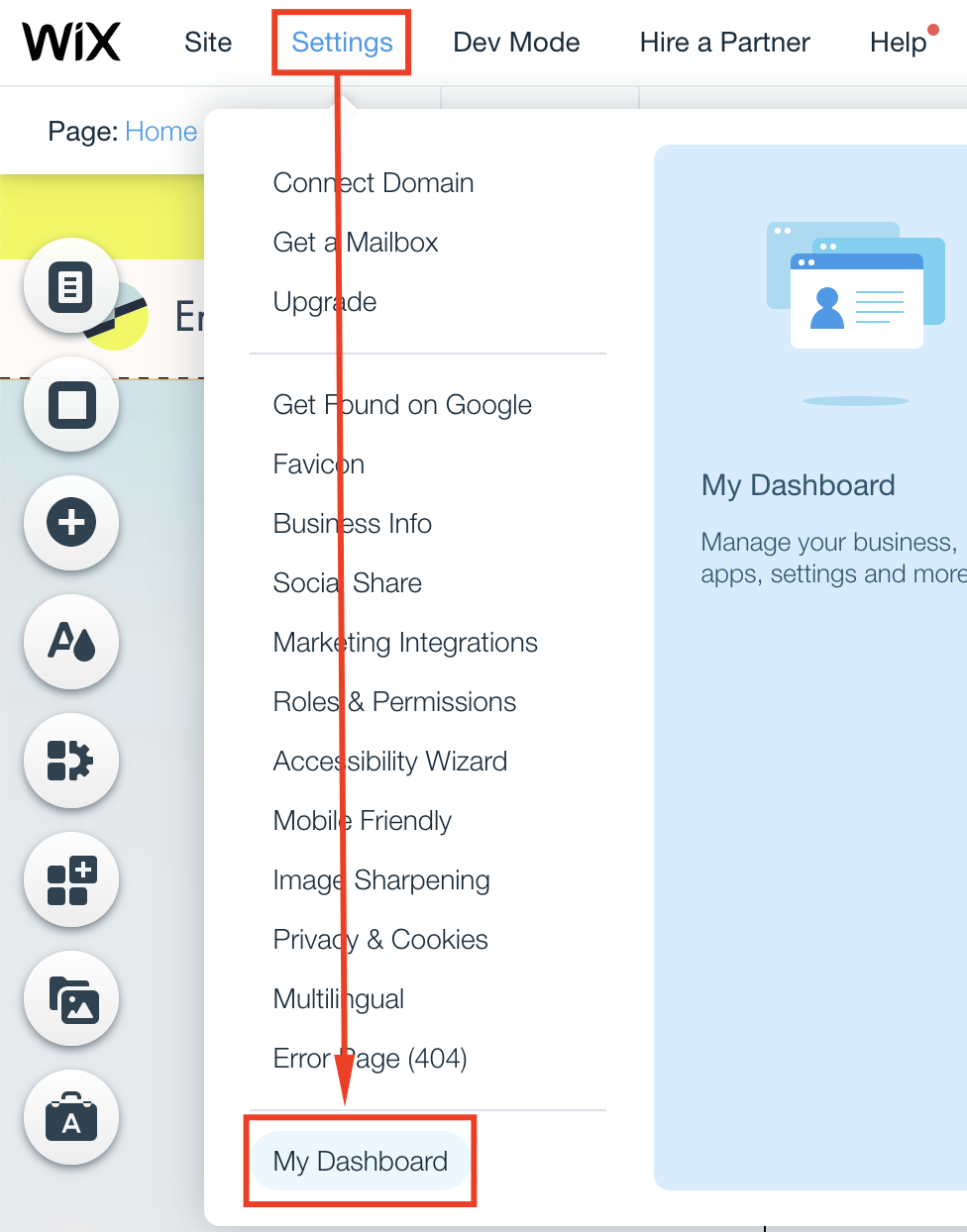 Once in the Dashboard area, click Settings and scroll down to the Advanced section where you will find the "Custom code" option.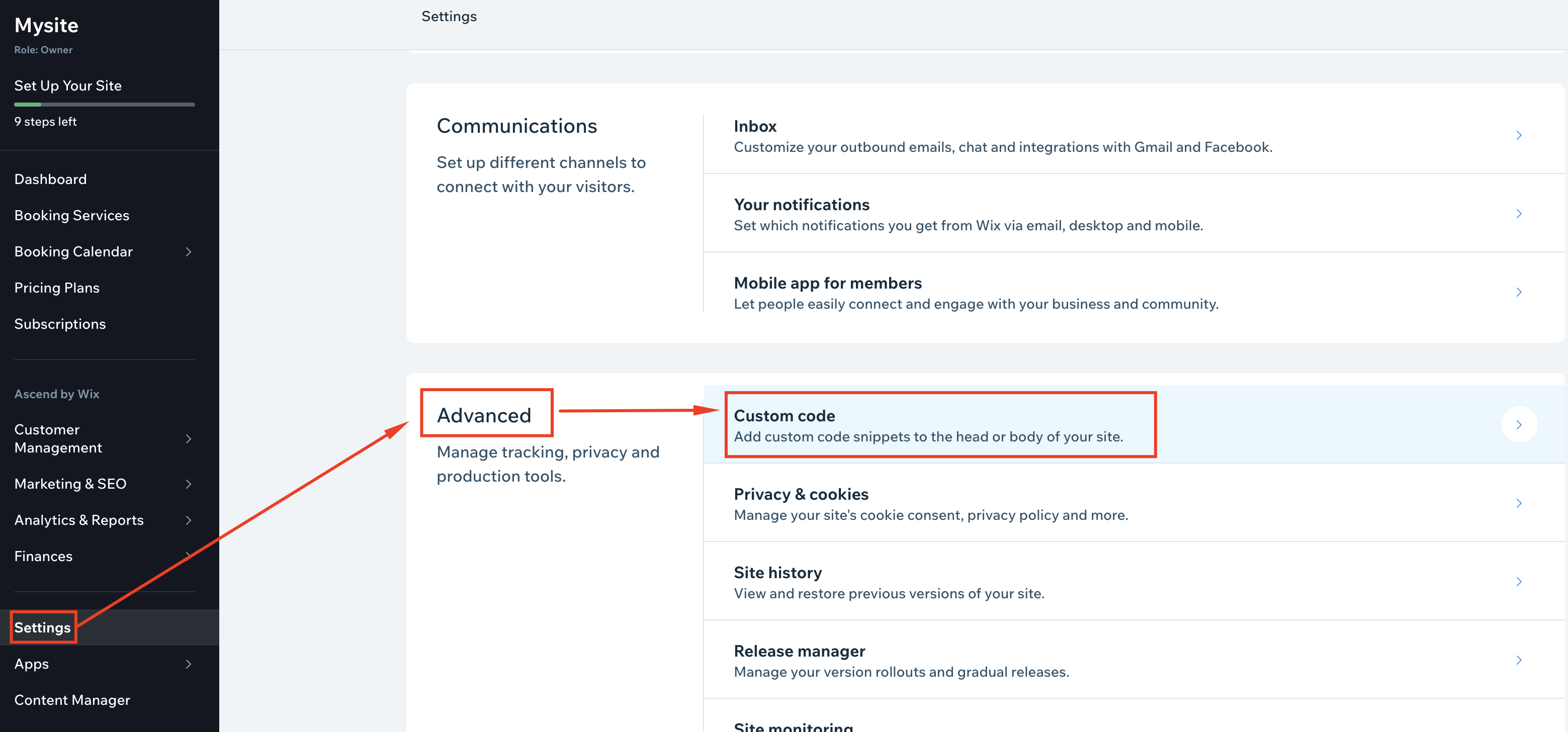 We need the ClickCease Tracking Code to be placed at the Body - Start section of your page. Click Add Code. The code is not visible on your public website.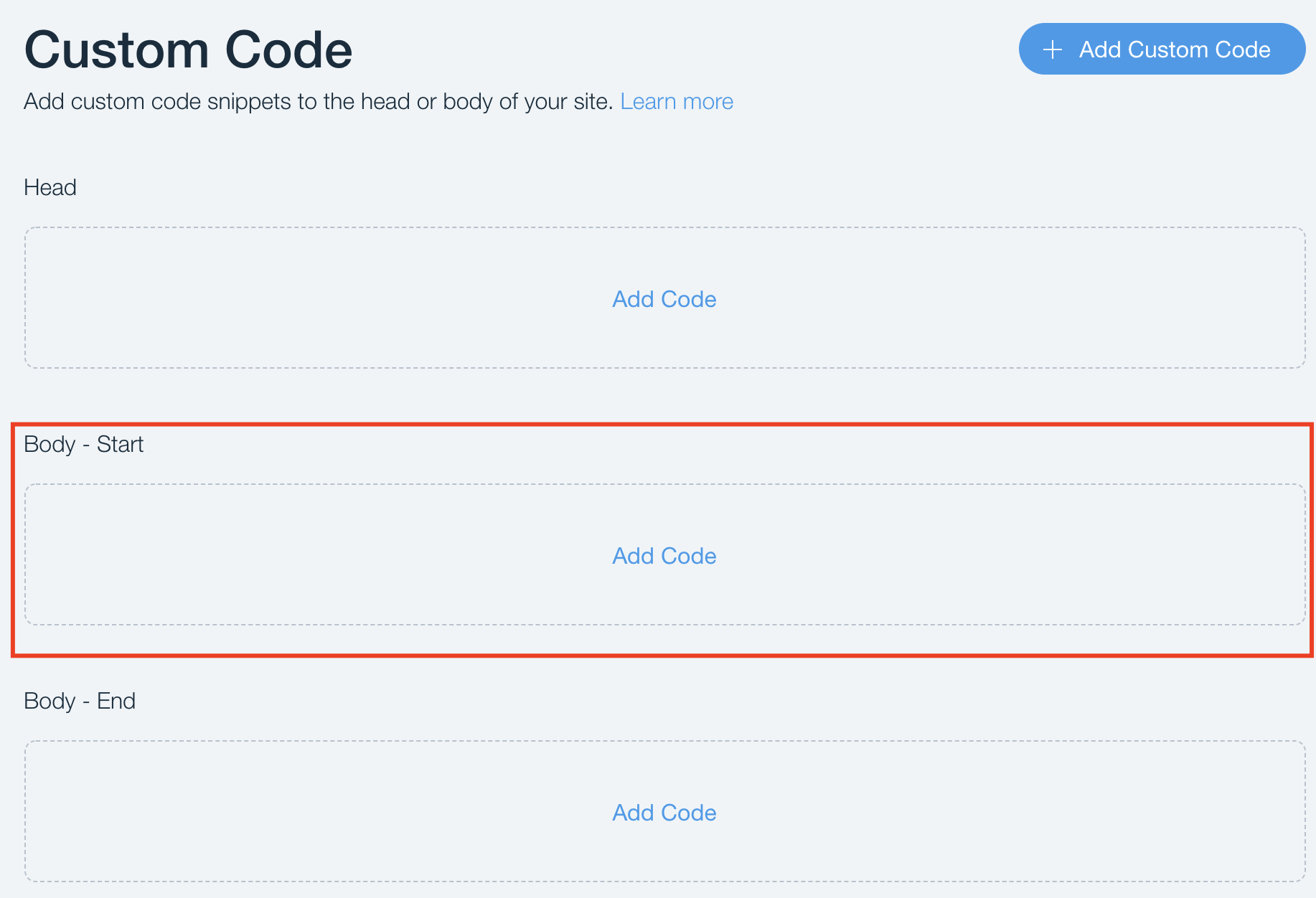 Almost done!
Paste the ClickCease Tracking Code. Place a name you like, I used "ClickCease Tracking Code".
It is important to select the "All pages" option, and set it to load on each new page your visitor lands on.
As a last checklist before applying the changes, make sure all looks like the screenshot below: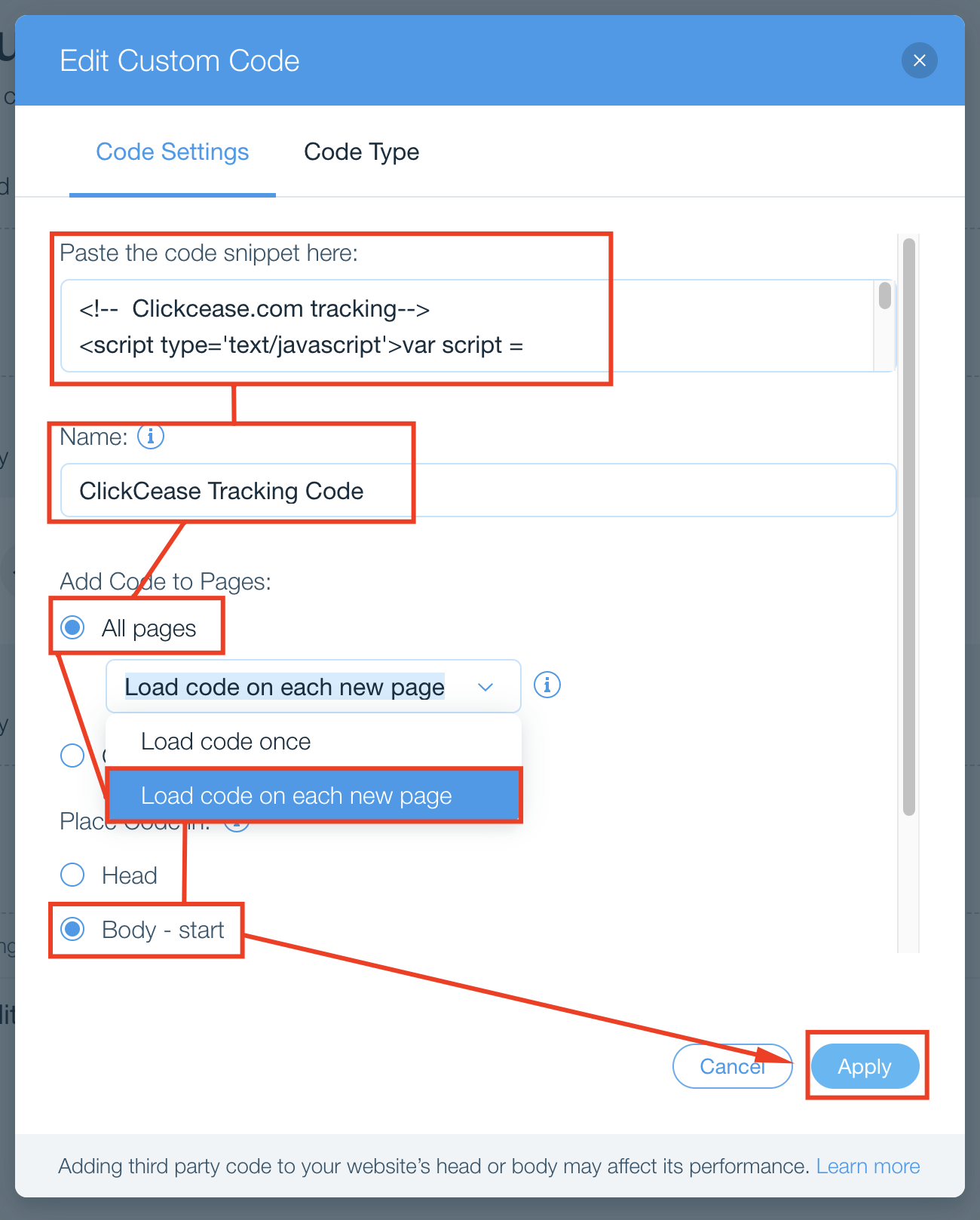 Once you Apply the changes, the last step is to enable the code.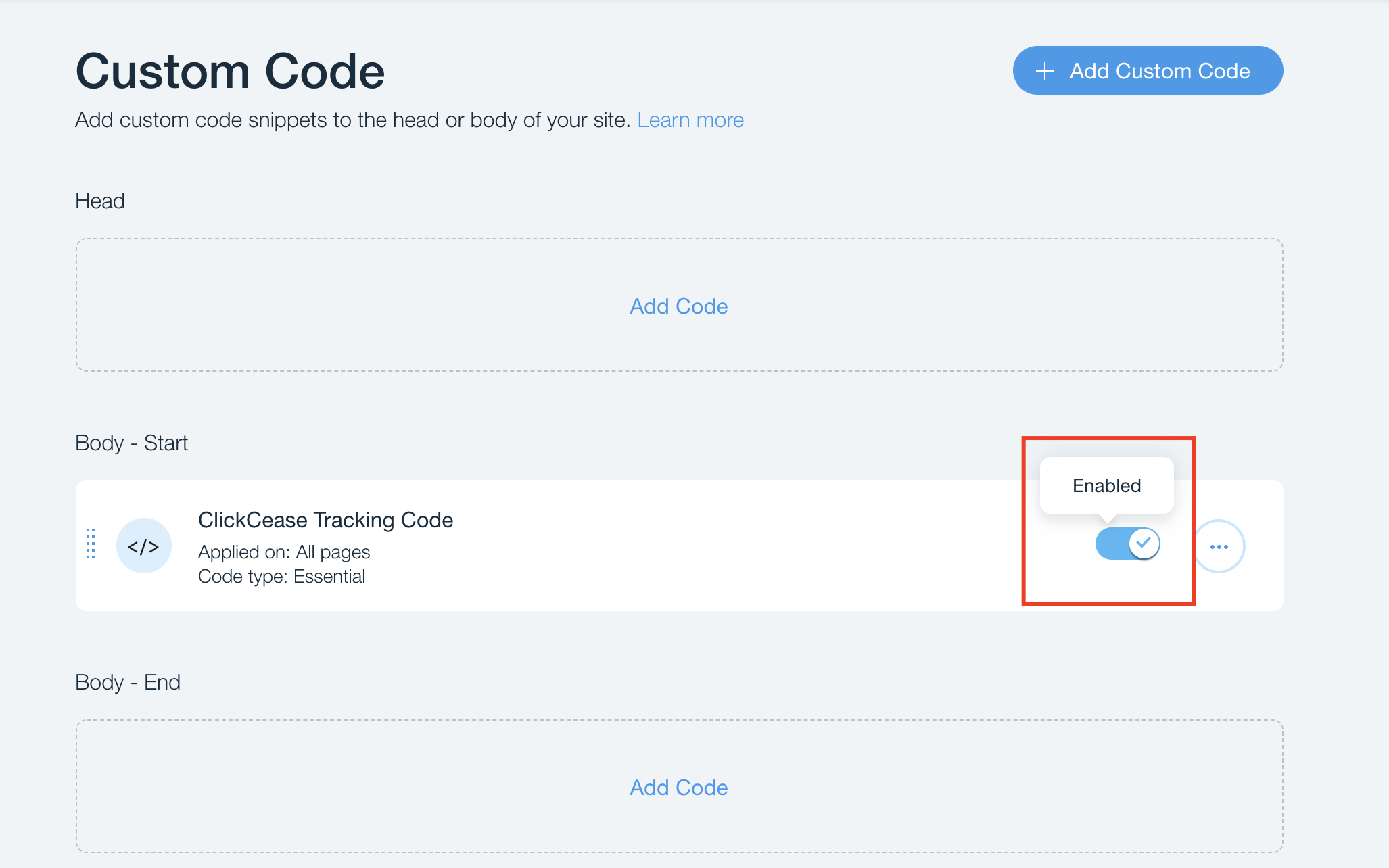 If you have any questions about this process, feel free to reach out to our 24/7 chat support.