ClickCease seamlessly integrates to your Squarespace-based website. With just a few clicks you can install our tracking code to your website.
First, get your ClickCease Tracking Code. This can be done by logging in to your ClickCease account and copy the Tracking Code from the Domain Settings area.
Go to Domain Settings Domain Tracking Setup, and under the Tracking Code section, copy the code to your clipboard.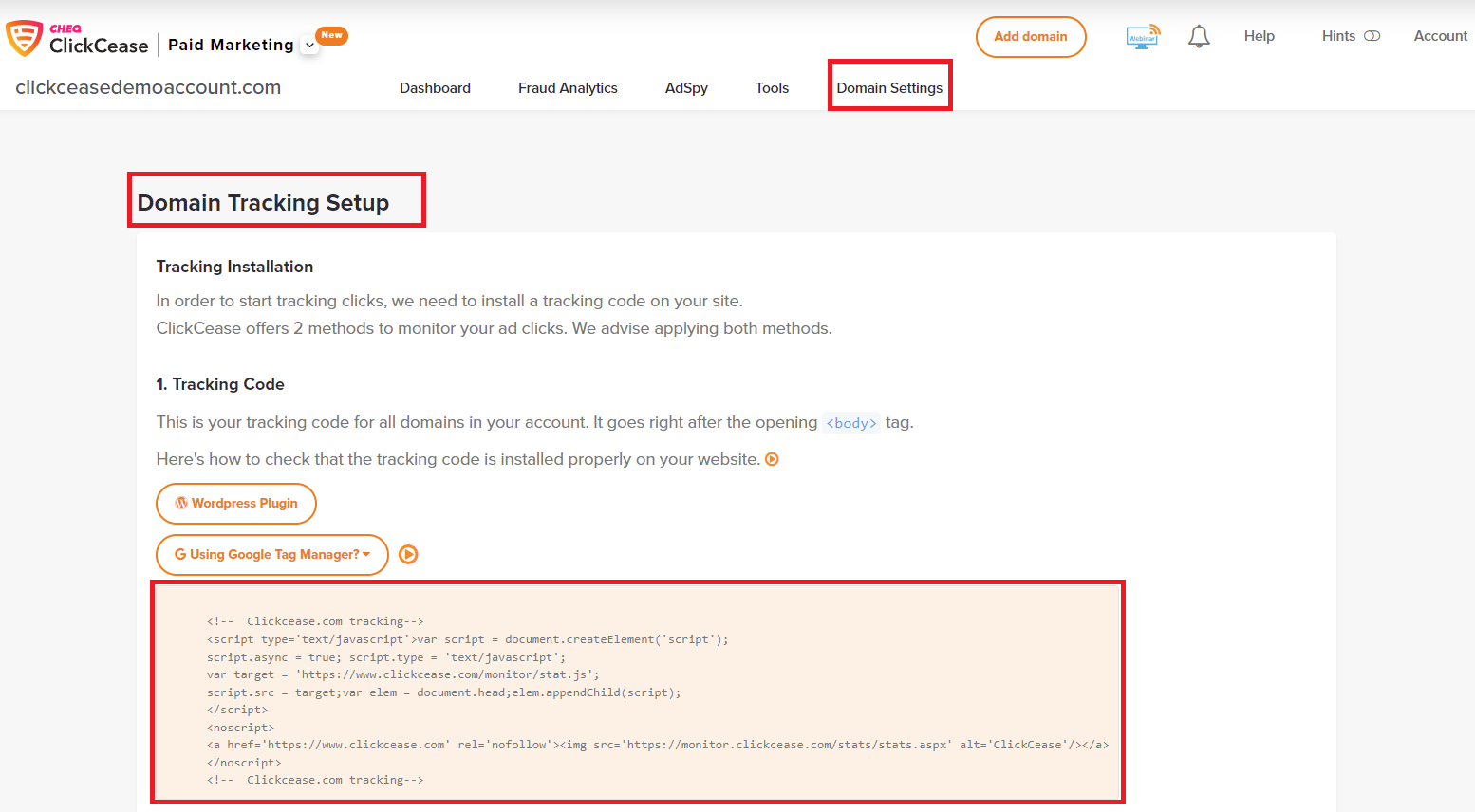 Next, log in to Squarespace and click on Settings.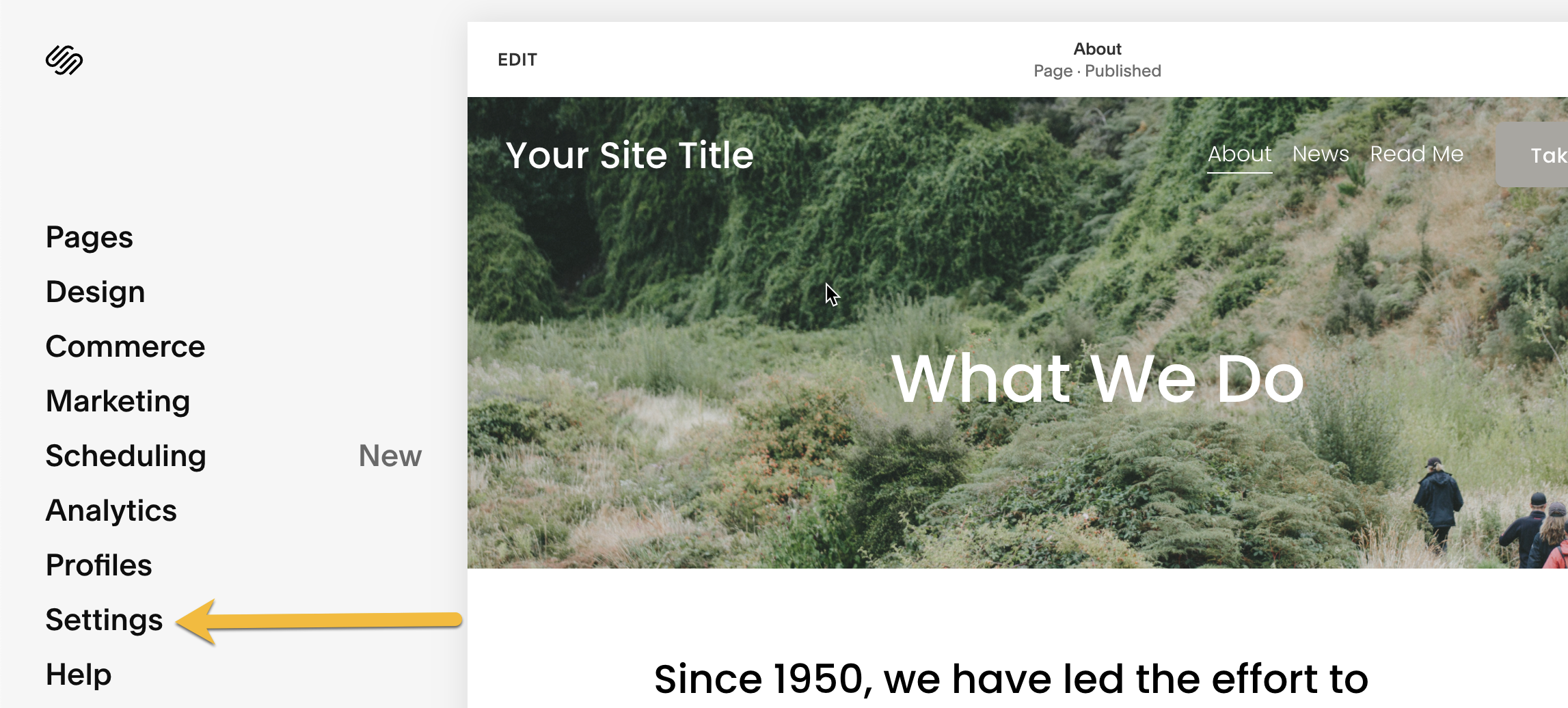 Scroll down on the left side pane column, and click Advanced.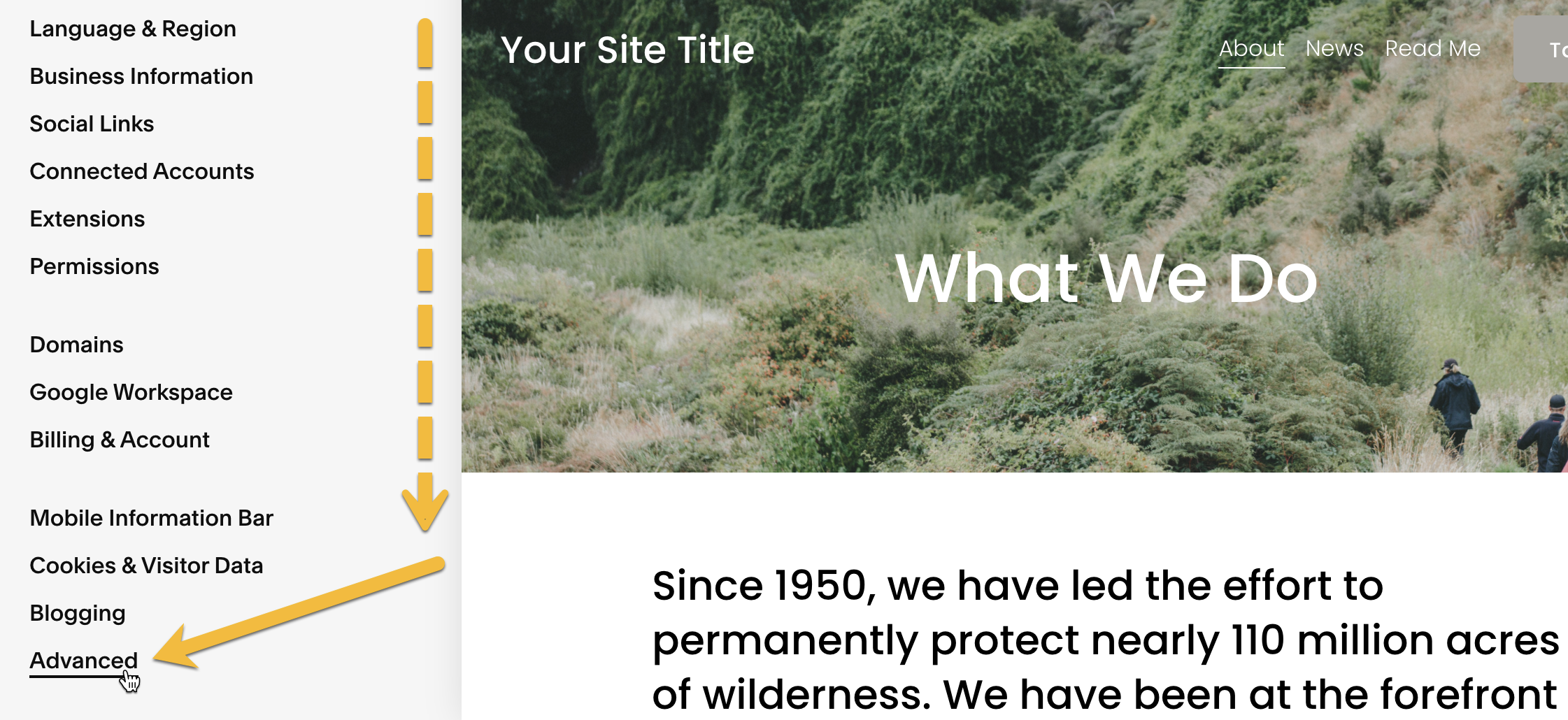 In the Advanced Settings, click Code Injection.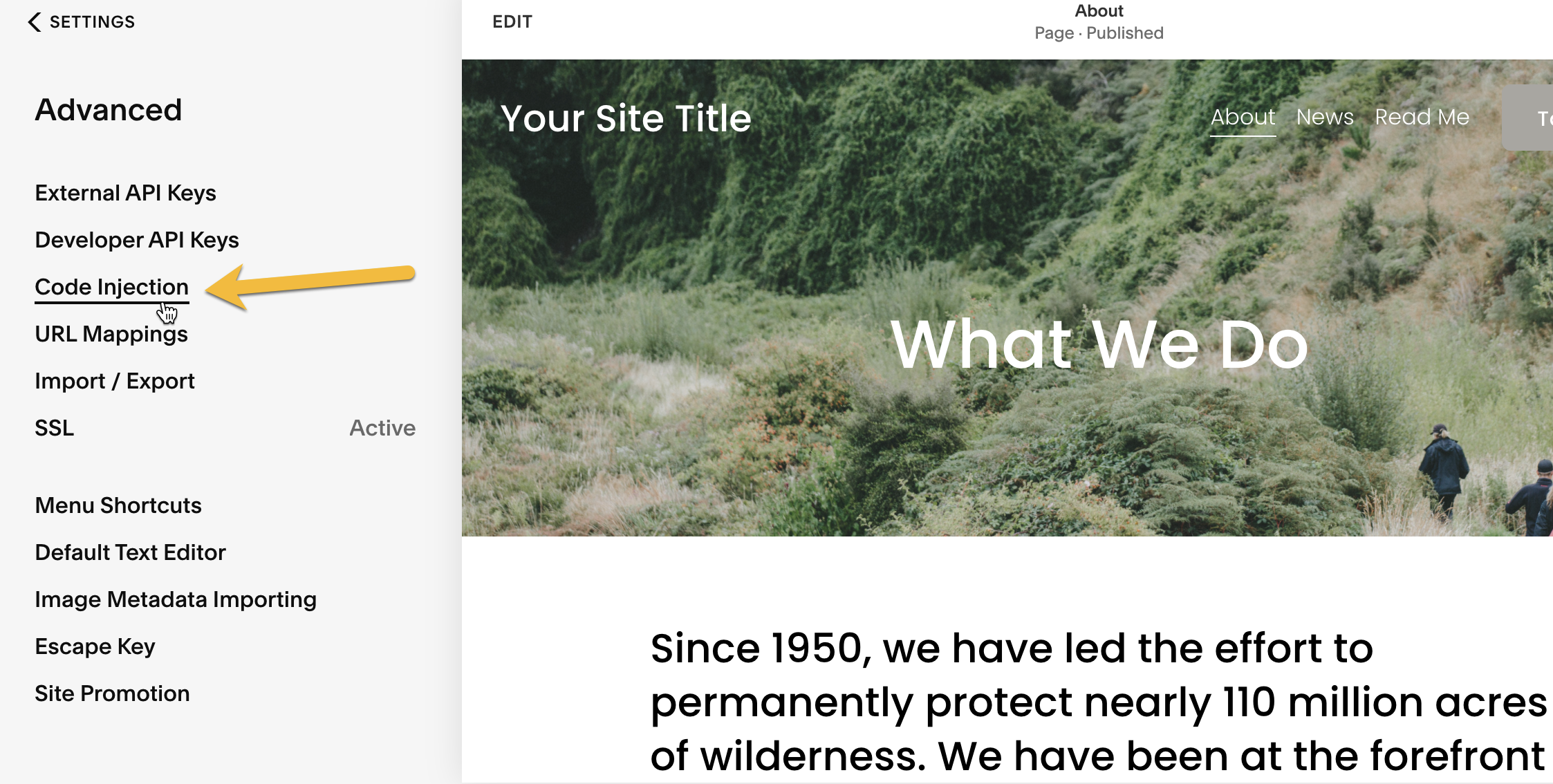 The Code Injection page will show two code text-editor boxes; HEADER and FOOTER.
The ClickCease Tracking Code needs to be installed in the HEADER box.
It's now time to paste the ClickCease Tracking Code in the header box, and remove lines #1 and #7 through #10. See the lines that need to be removed below: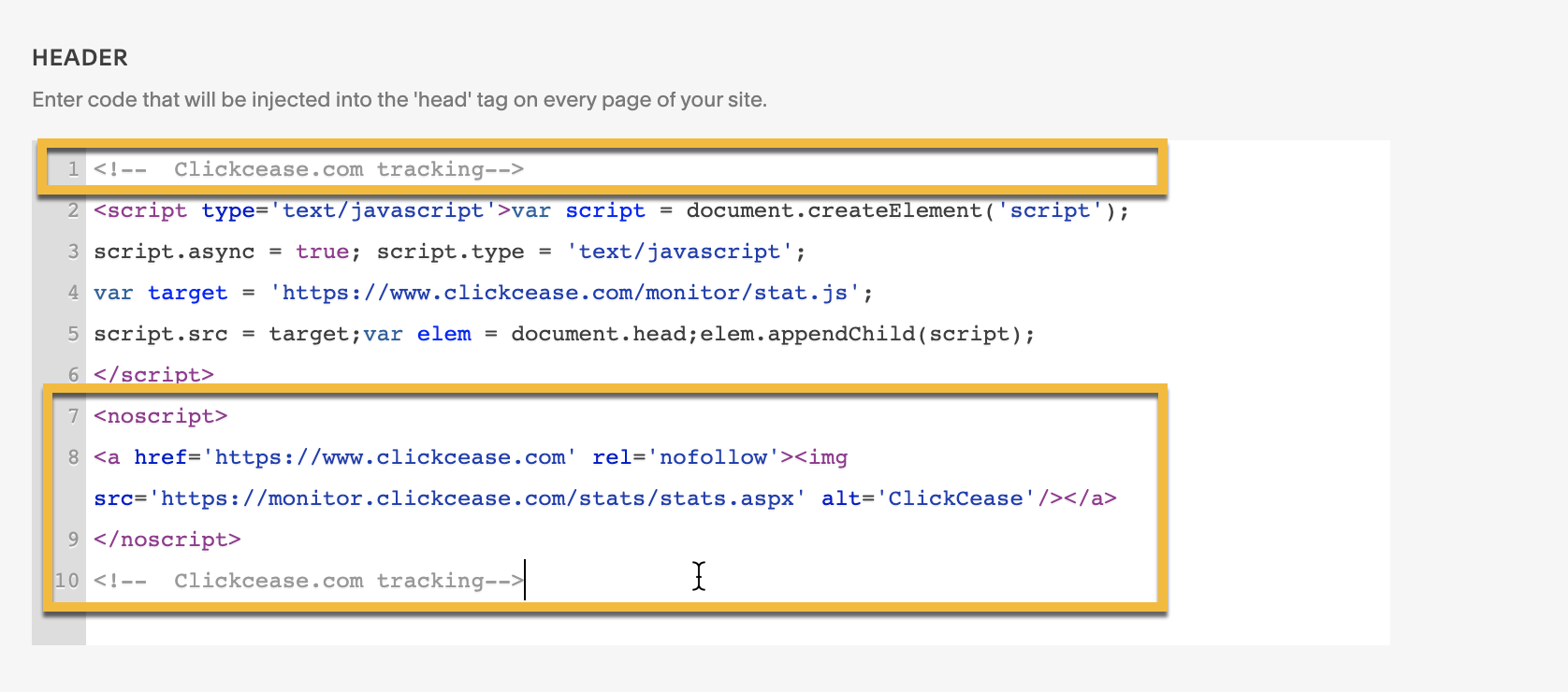 The end result should now look like this 👍 :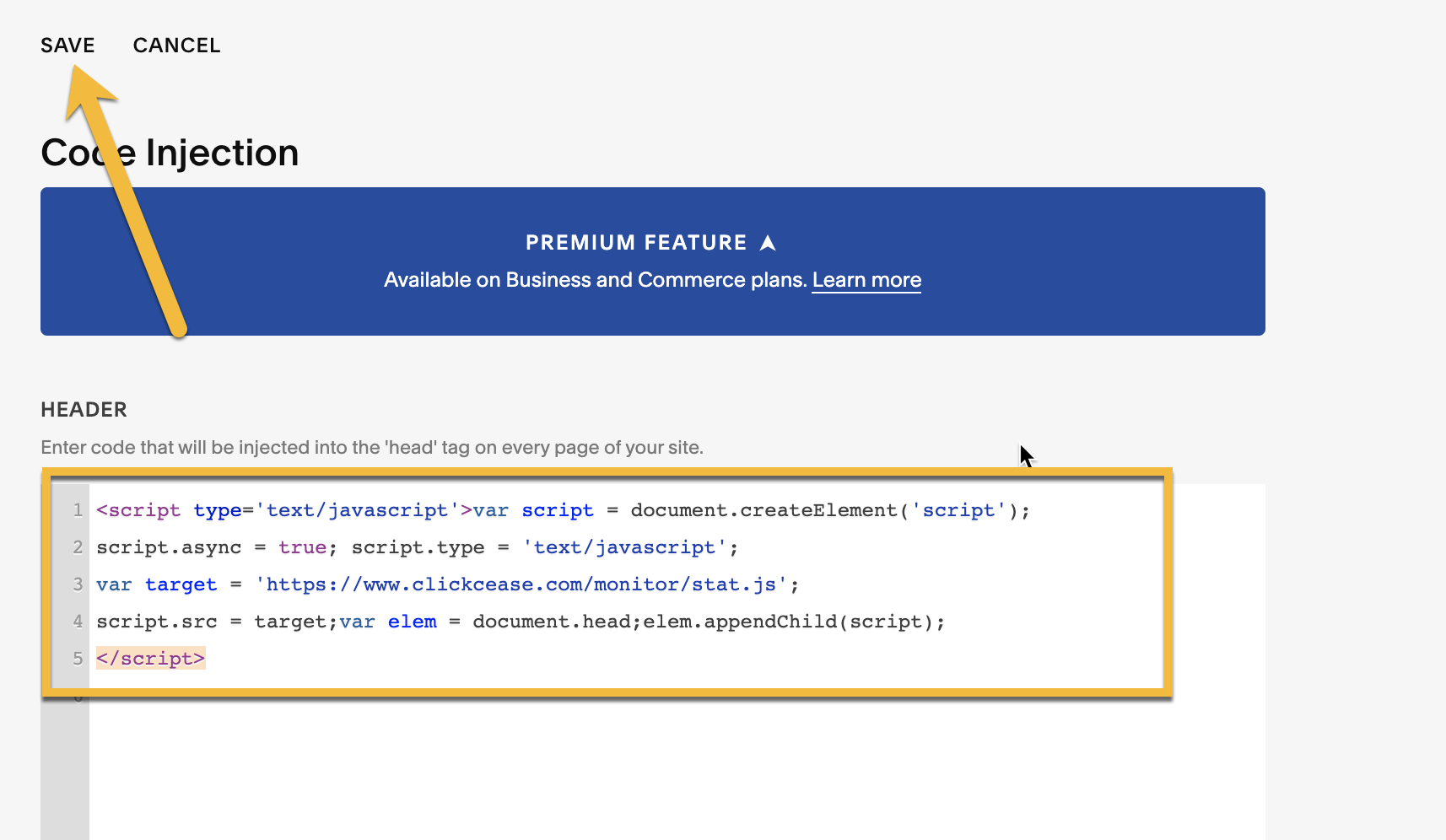 We're all set! Don't forget to save your changes.
If you have any questions about this process, feel free to reach out to our 24/7 chat support.