Once you have enabled Facebook Ads Protection, you will need to grant ClickCease with access to your Facebook account by linking it and adding the relevant Facebook Pixel that is associated with your account: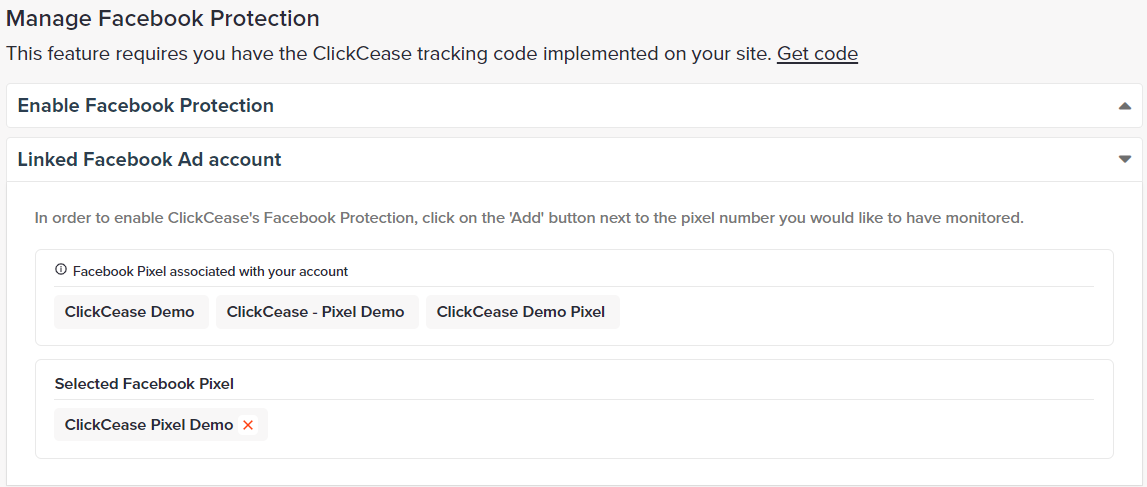 Please note that the ad accounts will not be shown, only the pixels associated with the linked Facebook account. If the pixel is connected to multiple accounts, we will show all of the ads sets that are under the account is linked to.
Once the pixel was selected:
ClickCease will learn which ad account to use to create the audience and get Ad Sets.

ClickCease creates an audience on the user's relevant ad account under the name ClickCeaseInvalidUsersLive.

The exclusion audience is populated with invalid users.
The audience has a 30 day retention period, meaning a user will be removed from the audience after 30 days.
Please note that the above process starts once the pixel was selected ClickCease starts monitoring your traffic. It will happen immediately even if an Ad Set is not enabled in ClickCease's interface.
If you have any questions about this process, feel free to reach out to our 24/7 chat support.