A site bounce is when a user opens a single page on your site and then exits without triggering any other events during their visit session. Site bounces can affect your Google Ad Quality Score and ad position, hence we recommend to enable the Minimum Seconds On Site capability on your account, and block users that bounce too fast from your website.
When this feature is enabled, you can choose how many seconds a visitor needs to spend on your site in order to not be blocked.
For example, if you choose 3 seconds, visitors who spend less than 3 seconds on your site will be considered as bounced and the IP address used in that session will be blocked.
Note: for this feature to work, ClickCease's tracking code needs to be installed on your landing pages and Behavior Analysis should be turned on.
To enable this feature and define the number of seconds, log in to your dashboard and go to: Domain Settings Manage Detection Rules scroll down to the Behavior Analysis section.
We recommend keeping the number low. You don't want to block real visitors to your site.

IPs blocked by this feature will appear in the blocked IP table and donut chart in Fraud Analytics: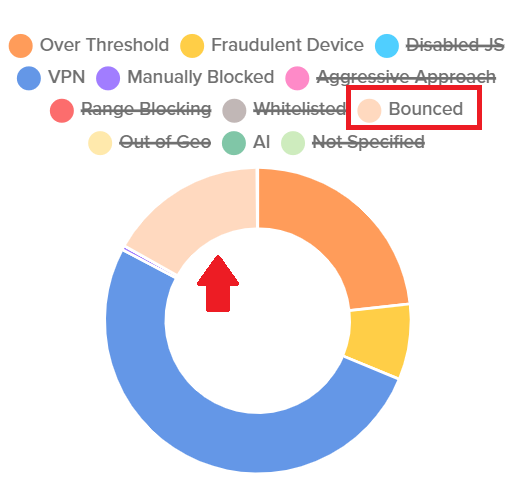 If you have any questions about this process, feel free to reach out to our 24/7 chat support.