Fraudulent traffic is classified into different levels of threat. Users that are spamming your ads manually or doing another low level method of fraud will be classified as "Medium Threat"; While more sophisticated fraudsters using advanced software will be classified as "High Threat".
IP security makes it impossible to know 100% who exactly is clicking on your ads. It could be Jim across the street or your ex-business partner who is seeking revenge. However, based on their user behavior and actions that they perform on your webpage, it is easy to separate the spammers from real genuine traffic.
Fraud Scores
Our scoring system determines the level of threat for every IP that clicks on your ad campaigns. This will help to differentiate between general fraud and extreme offenders.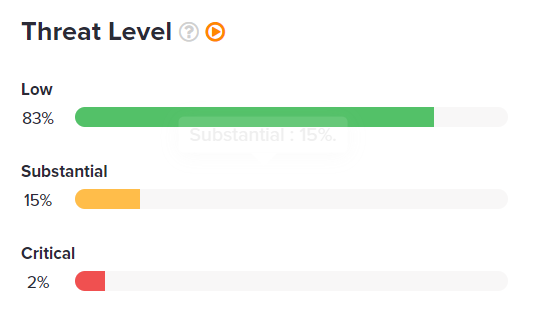 Scoring Categories:
Low Threat: These are users who did not commit a fraudulent offense. They are genuine traffic that will not be blocked.

Medium Threat: These are fraudsters who committed a single fraudulent offense. They may have clicked on your ads too many times or used VPN software. These fraudulent clicks will be blocked immediately, but they are not the highest level of threat.

High Threat: These are fraudsters that have committed multiple fraudulent offenses or have clicked from outside the country. They are sophisticated fraudsters using software and will be blocked immediately.
How Can this Help My Ad Performance?
Not all levels of fraud are equal and this will allow you to better understand where your most dangerous attacks are coming from and how often they are occurring.
It will be easy to identify keywords and campaigns that are heavily affected by high danger offenders. This will help you to customize your campaigns to stay safe from automated activity made by bots and click farms.
If you have any questions about this process, feel free to reach out to our 24/7 chat support.