With ClickCease you have an option to manually exclude an IP address or an IP Range from seeing your Google Ads.
An IP that was manually excluded through your ClickCease dashboard, will be blocked permanently across all of your campaigns, until it is manually removed from this list.
To add an IP to your Manually Exclude IPs list, log in to your dashboard and go to: Domain Settings Manage Auto IP Blocking scroll down to Manually Exclude IPs.
Once you've put in the desired IP addresses, make sure to press on the Update button, to save your changes.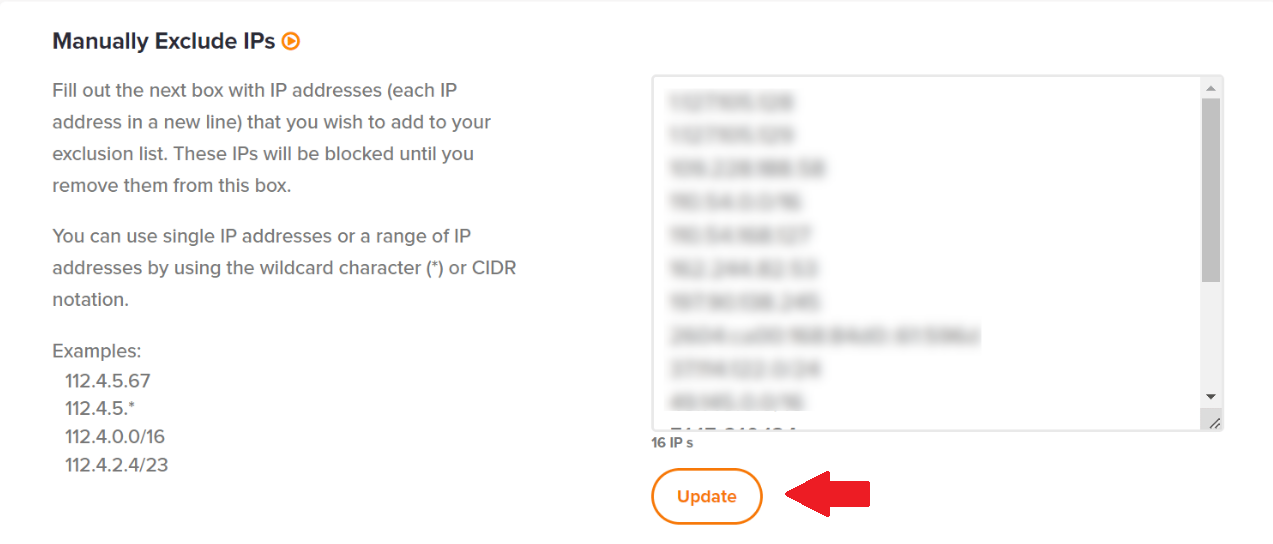 Every IP address/IP range that are manually blocked are being precedence over any IPs that have been excluded automatically. For example:
Google allows to block up to 500 IP addresses or IP ranges. For the sake of simplicity, say you manually blocked 100 slots of available space. That means that system will only have 400 slots to rotate IPs in and out of your exclusion lists.
For more information about what happens when this cap is reached see here.
Important note: do not attempt to add IPs directly to your exclusion lists on Google Ads since this action will conflict with our system and cause it to override the IPs you've added.
If you have any questions about this process, feel free to reach out to our 24/7 chat support.