Bot Zapping identifies invalid and malicious users (bots) and blocks/excludes them from interacting with your website by redirecting them to a 403 error page, while Known Crawlers (the "good bots") are continually whitelisted by ClickCease.
If you are running an independent customized automation tools, you can whitelist the IPs and make sure those will not be identified as malicious and will not be blocked/excluded by Bot Zapping.
You can whitelist up to 5 desired IPs using the ClickCease plugin in your WordPress Admin. You can add, remove and replace the whitelisted IPs at any time. Please note that IP Ranges are not supported.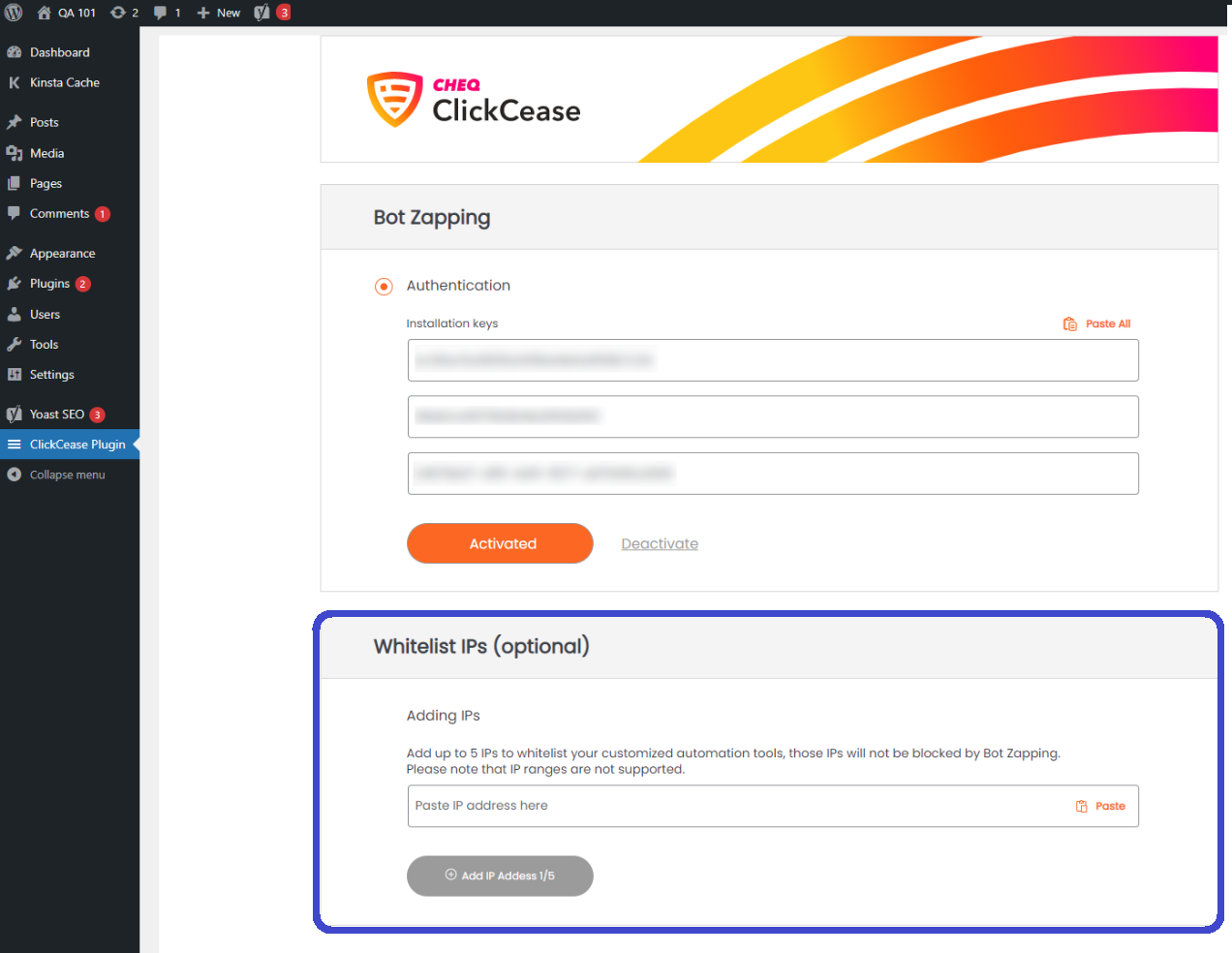 Note: If you don't see see this option available to you, please update your installed plugin to the latest version.
If you have any questions about this process, feel free to reach out to our 24/7 chat support.