When signing up to ClickCease, as well as when logging in to your dashboard, you will be asked to complete a two-factor authentication process. That is in order to protect your account from malicious activities and account hijacking.
After the sign up process, you will be asked to verify your email.

We'll send you an email with a code, which you'll then need to enter in ClickCease.*
*If you didn't get an email from us, please check your spam folder or try to resend the code. Our support team is always here to help you if needed.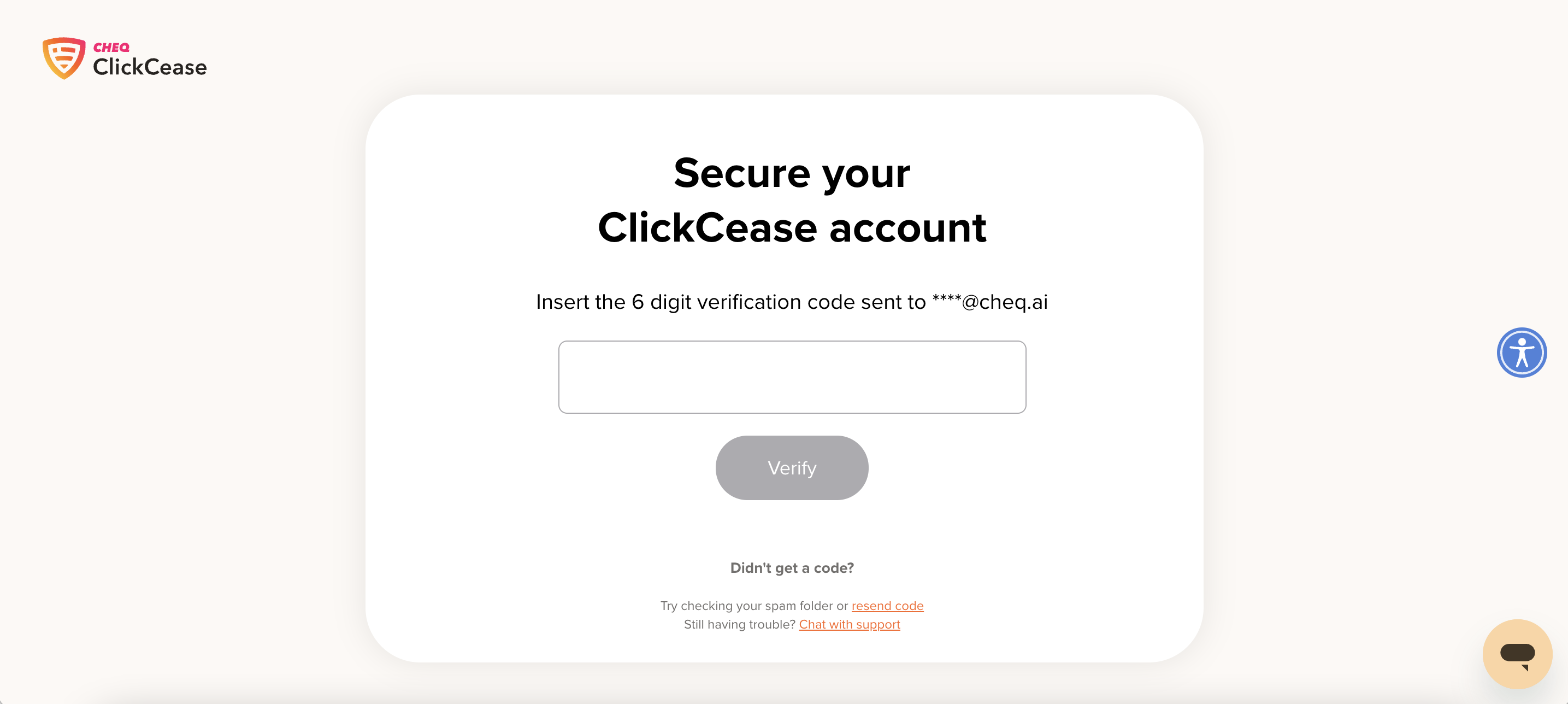 Once done, you will see the following 2FA process completion confirmation screen: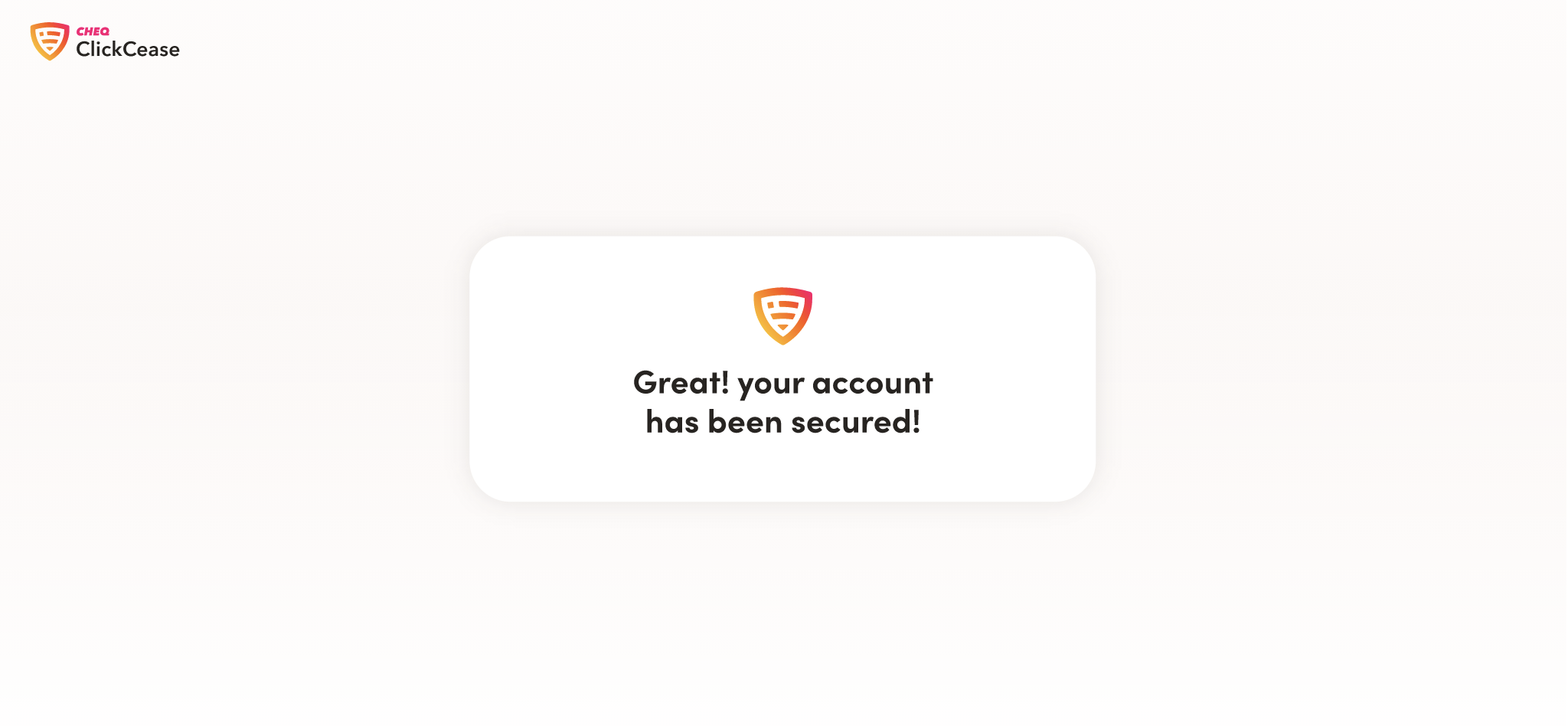 If you have any questions about this process, feel free to reach out to our 24/7 chat support.