AdSpy is a tool that allows you to track your competitors on Google, in terms of comparison of keywords strategy and ad positioning. It allows you to see the exact movements and trends within your business space so that you always remain on top!
In This Article:
What Can I do With AdSpy?
See who is dominating top positions on your chosen keywords.

Track your ad rank over time relative to your competitors.

See your competitors ads.

Get keywords notifications: For each keyword that you add, you can choose to get notifications when a new advertiser starts advertising on your keyword and when your position in the ad rank changes.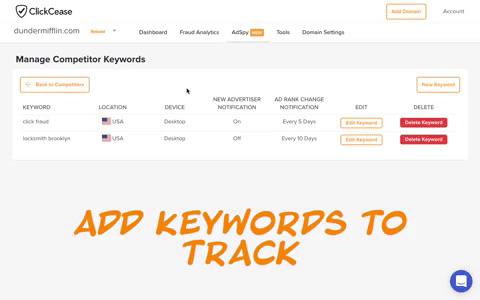 How Does It Work?
AdSpy runs several times a day, searches for the specific keywords per your settings, and will present the average search results providing you a view of all the details about yours and your competitor's search results.
The AdSpy overview page provides analysis of every keyword you have added to track. When entering in a new keyword you must select a specific city location as well as a device type (Mobile, Desktop). This view tracks the average position your ads are ranked on Google over the last 1 Day, 7 Day and 30 Day time periods. As well as the total number of different advertisers who have bid on this keyword in the last 30 days. This helps you to know exactly where you rank versus your competition and how much total opposition you face.

| | |
| --- | --- |
| To add a new keyword click: | |
| To edit an existing keyword click: | |
| To delete a keyword click: | |
Detailed View:
The Detailed View button provides more keyword specific insights into your positional ranking, daily trends and competitor advertisements:
By Position:
This tab shows you which competitors are dominating the top positions for each one of your keywords, as well as the percentage spit between the top 4 search positions. This is the exact ranking that a potential lead will see when they search for your keyword term on Google.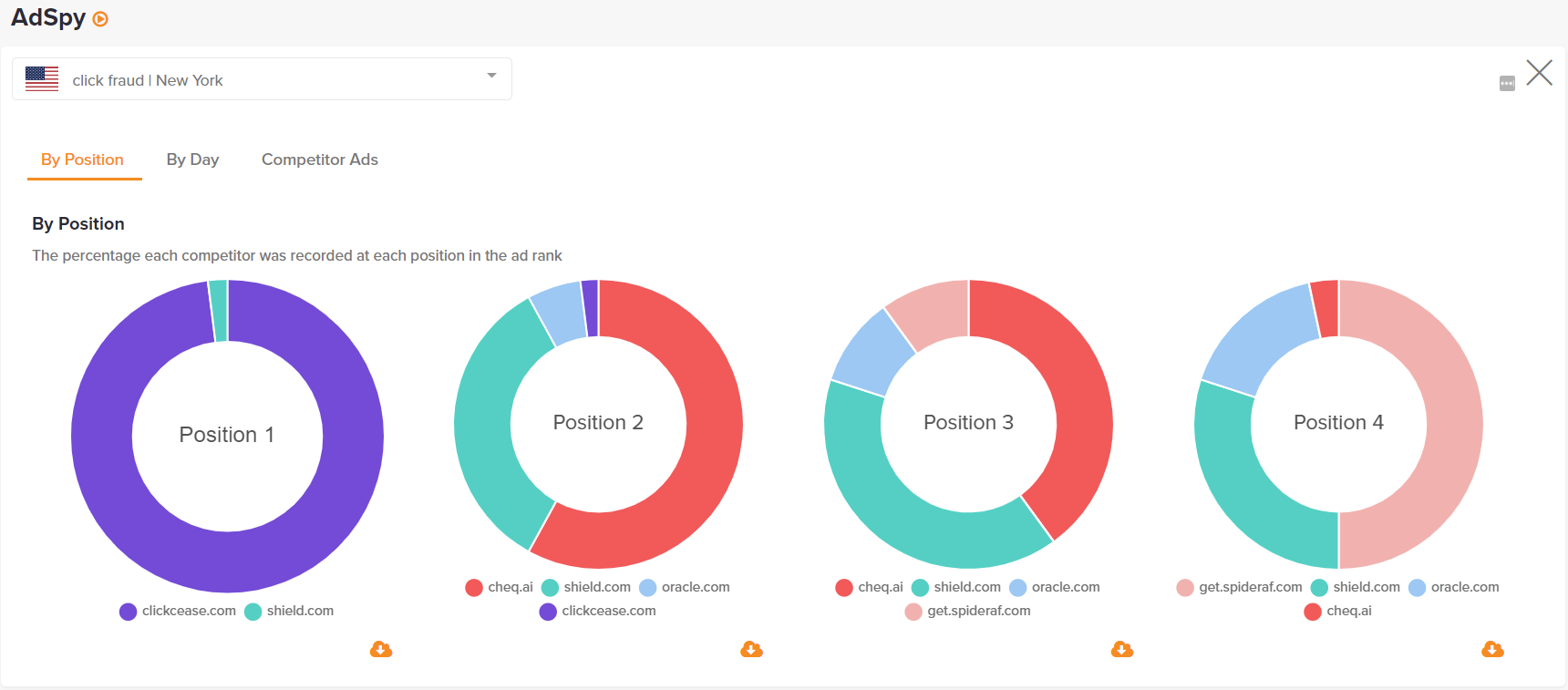 By Day:
This tab tracks where your competitor's ads rank positionally over time. An upwards trend means that your competitors are moving up the rankings and increasing their budget or SEO prowess on that keyword.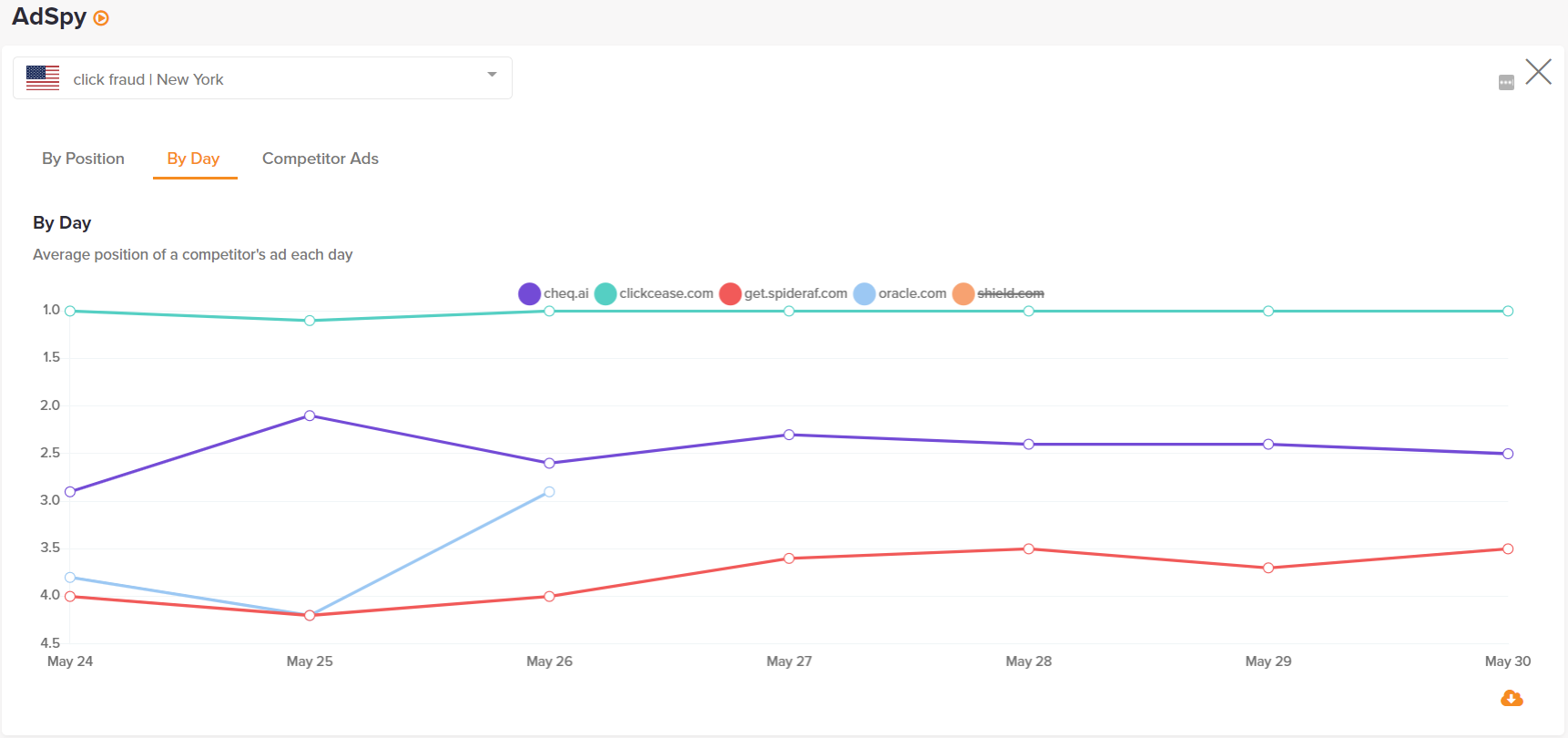 Competitor Ads:
This tab shows you an inside view on what your competitors' ads look like and the percentage of time that specific ad is in position 1. Knowing what your competitors' copywriting and strategy looks like in real time is a huge competitive advantage. Make sure that your ads always out-shine your competition!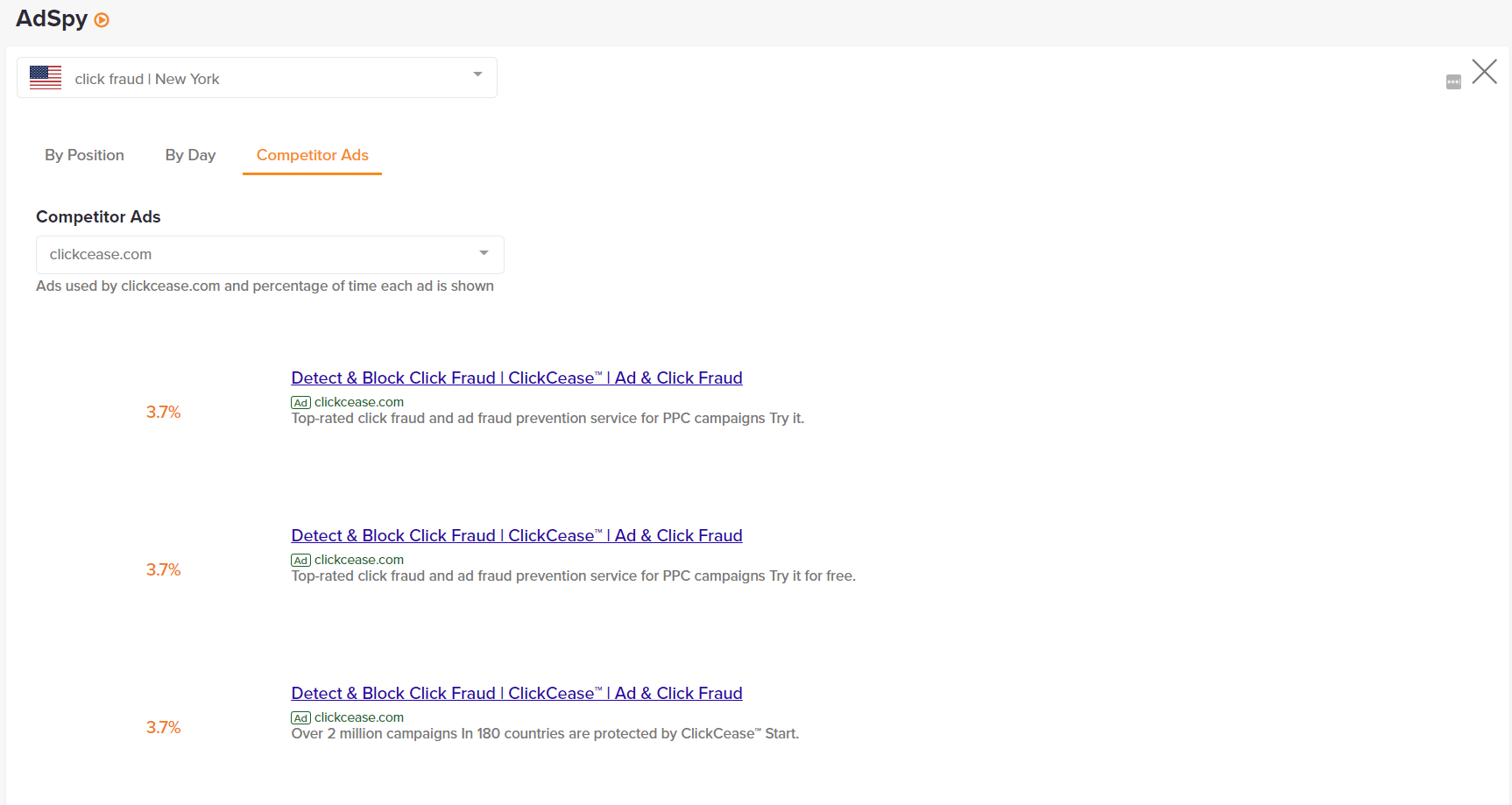 There are plenty of ways you can use these pieces of intel to hone your PPC strategy and beat your competitors.
If you have any questions about this process, feel free to reach out to our 24/7 chat support.