Related Articles:
---
See what your fraudsters and genuine leads are up to! ClickCease analyzes these sessions to make accurate blocking decisions based on real user behavior.
Note: To have this capability enabled, make sure that the ClickCease tracking code has been added to your landing pages.
To view your site's sessions recordings, login to your dashboard and go to Fraud Analytics select Google or Facebook Ads, and scroll down to the Clicks Report section.
Make sure that you have the Recordings column on view: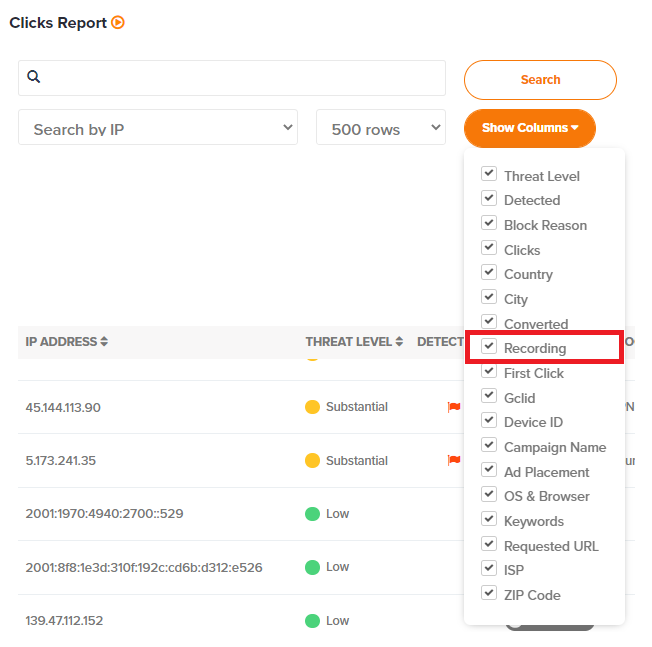 If you have any questions about this process, feel free to reach out to our 24/7 chat support.