Activating your Bot Zapping Dashboard is super easy. Let's do it!
In This Article:
Related Articles:
---
*ClickCease customers that already have the ClickCease WordPress plugin installed, will need to update it in order to activate Bot Zapping.
*Currently available for WordPress based domains only. More website hosts will be supported in the near future.
---
Downloading WordPress Plugin:
What Does the Plugin Do?
The plugin installs our tracking code and takes care of the blocking.
Instructions:
1. Log in to your WordPress back-end.
2. Click here to download the plugin, or:
On the side menu, click on Plugins Add New.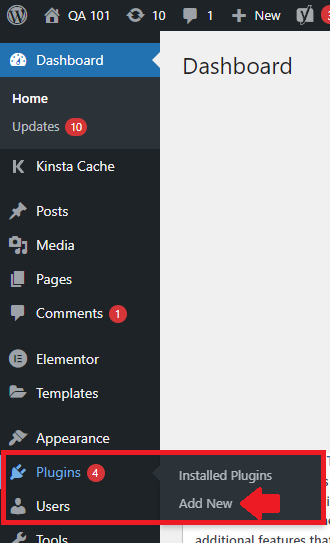 3. Search for ClickCease in the search field and click Install Now: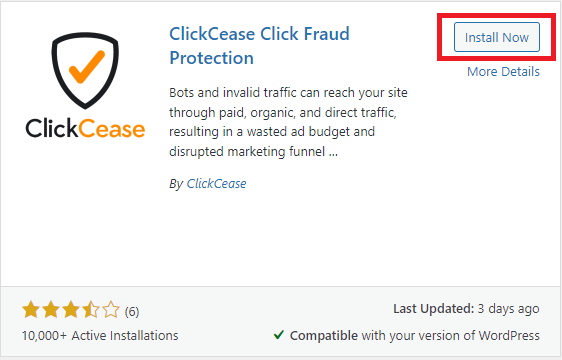 4. Once the installation was completed, click on Activate: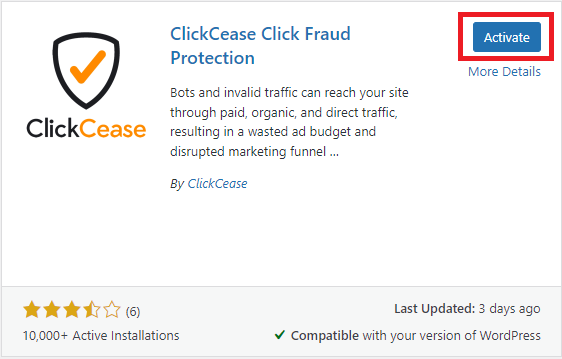 Note:
In some WordPress versions, you will need to only Install and Activate.
If you already have ClickCease's plugin installed, please update the plugin to its latest version. Go to the Installed Plugins section, search for ClickCease and you will see an update available for ClickCease's plugin. Click on Update now.
Activating Bot Zapping:
Log in to your ClickCease dashboard here.

At the top left side of your dashboard, click on Bot Zapping > Try Now:

Click on Try Now:

Select which WordPress domains you would like to include under Bot Zapping protection.

Please note that:

a. The total number of domains added should match your ClickCease plan limit.

b. You can add a domain that is not under your ClickCease's paid marketing protection.

c. For each of the selected domains, you can enable Monitoring Mode upon activation.

A new window with your Authentication Key, Secret Key and Domain Key. These will need to be used when downloading the new plugin.

Note: the keys are also be available on your Bot Zapping dashboard, under Protection Settings.

In the WordPress dashboard, go to ClickCease Plugin Bot Zapping:

Under Authentication - Installation keys, paste the Authentication, Secret and Domain Keys given on step #6.

Click on Activate. Once done, the plugin will look like this: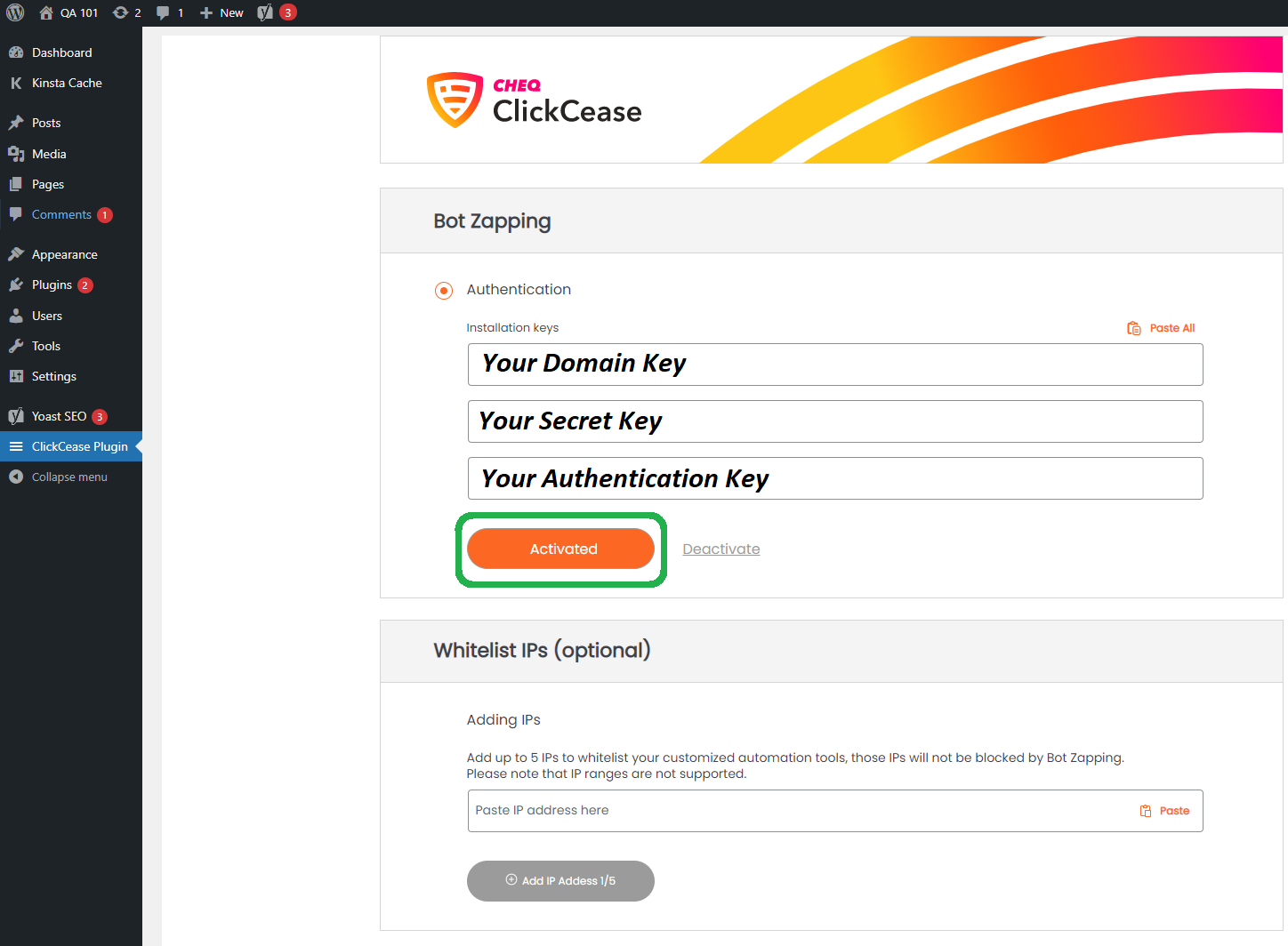 That's it! Welcome to your Bot Zapping Dashboard.
Note: The refresh rate for the data in the dashboard takes ~5 minutes, so it may take a few moments for you to see the data reflected in your dashboard. Detection and block rate occurs in real-time.
---
Remove Bot Zapping Tracking Code (Deactivate):
If you wish to remove the Bot Zapping's tracking code from your site, simply open the plugin and click on Deactivate: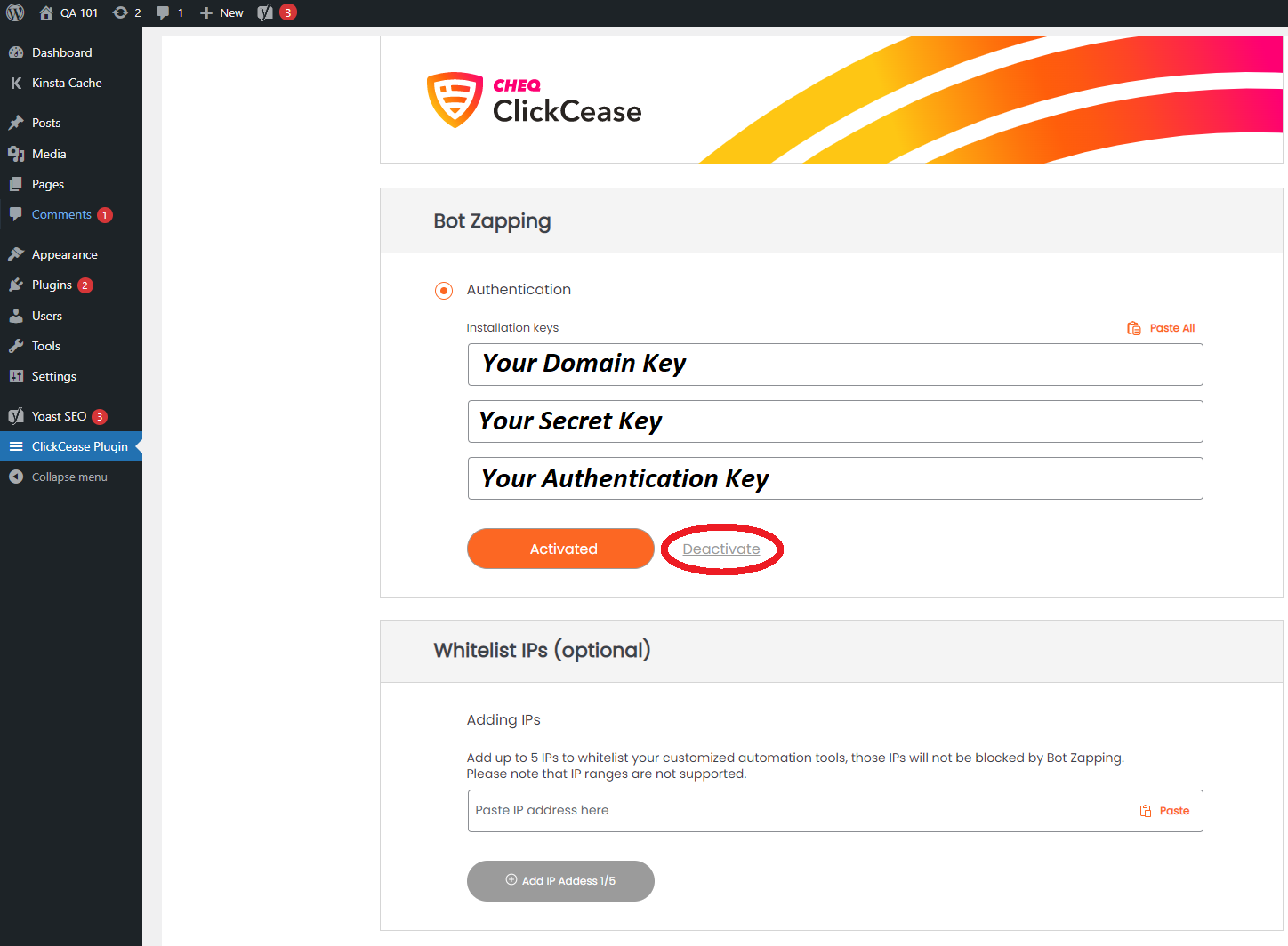 If you have any questions about this process, feel free to reach out to our 24/7 chat support.