This article will show you how to make sure that the Bot Zapping plugin is installed properly and that the tracking code is firing.
In general, if you see that your account status is Protected, you're all set:

First, make sure you've followed the steps mentioned in: How to Activate Bot Zapping. After installing the Tracking Code, you can follow this process to make sure we're excluding the bots from your site.
Step By Step Instructions:
Open a browser and go to your website.

Open the Inspect tool*

Go to Network and search ct?

Refresh your webpage and you should see a Name line starts with ct?id

Go to Preview and locate the lines starting with "jasonp" and "req".
If the above appears and showing credentials, it means the plugin is properly installed and we are ready to block those bad bots!

If the above does not appear or show any credentials, please return to the Bot Zapping plugin on your WordPress website, and make sure you've followed all of the Bot Zapping activation steps.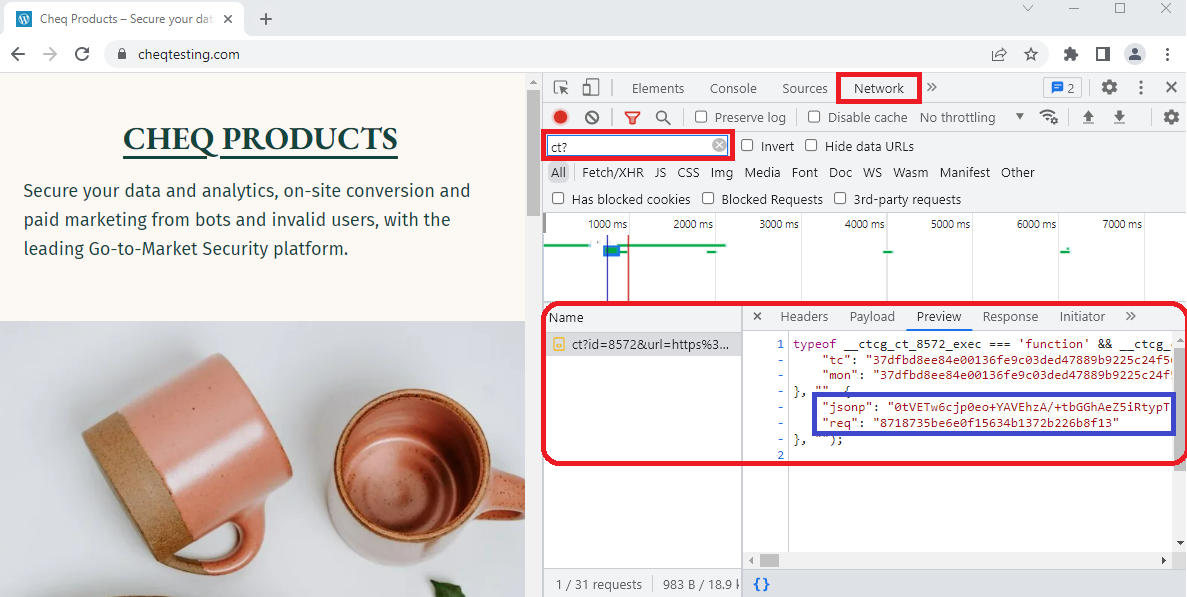 How to Open the Inspect Tool On Your Browser:
Right-click anywhere on the webpage and choose Inspect.

Press F12/Function + F12 on your keyboard (or Command + Option + I for Mac users).

In Google Chrome: click the icon with 3 stacked dots on the far right of your toolbar More Tools select Developer Tools.

In Safari: Choose Develop Show Web Inspector from the top menu bar.
If you have any questions or need any assistance, feel free to reach out to our 24/7 chat support.